en companies own and control 75% of the world's seeds. How does this affect local food security and the health of our region? More importantly what does this have to do with the  nationwide drought and the treasure trove of seeds in the Native Seeds/SEARCH Seed Bank? Join NS/S Executive Director Bill McDorman for a deep discussion on this vital topic and hear about Seed School, where you can learn about regional seed solution models as close as your own backyard!
Join us for this Donation Lecture 
Bill McDorman
Executive Director
Native Seeds/SEARCH
Bill McDorman is Executive Director of Native Seeds/SEARCH in Tucson, Arizona. Bill has been in the bio-regional seed business almost 30 years, founded 3 seed companies, Garden City Seeds, High Altitude Gardens and Seeds Trust, and co-founded several non-profits including the Sawtooth Botanical Garden in Ketchum, Idaho. He is author of Basic Seed Saving, 1994. 
In 2010, he and his wife Belle Starr created an innovative week-long training called Seed School which now counts graduates from all over North America. In March of 2011, they moved to Tucson to step in as co-directors of Native Seeds/SEARCH.  Seed School has become one of the central educational programs of the 29 year-old southwest seed conservation organization.  Bill is a passionate and knowledgeable presenter, inspires his audiences to connect deeply with the world in which they live and REJOIN THE RITUAL OF SEED SAVING.
When:
Thursday September 13, 2012
from 7:00 PM to 9:00 PM PDT

Where:
SW Herb Shop & Gathering Place
148 N. Center Street,

Mesa, AZ 85201 
Historic Downtown Mesa
(480) 694-9931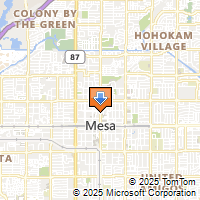 Driving Directions