Administration officials today report they are determined to launch a full-scale drone war against ISIS in Libya, including surveillance operations and potential strikes against ISIS forces on the ground in the North African country. All they need is a base.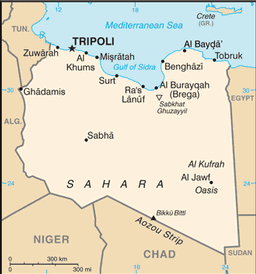 That's providing tougher than imagined, as officials concede that so far not a single nation has expressed any openness to hosting the US drone base. Many are said to be afraid that they would be making themselves a more direct target for ISIS in hosting US forces.
The Obama Administration's recent diplomatic moves in Northern Africa, removing restrictions on military aid to the Egyptian junta and declaring Tunisia a "major non-NATO ally," are both seen as attempts to butter the respective nations up as a potential host.