Welcome to the squalor of Agenda 21 and the government, on behalf of the elite will soon control all food. And when you desperately need something to eat, where will you go?
Patrick Wood was Dave's guest on The Common Sense Show. This was a riveting and frightening interview. At issue is, who will control our future. How will we live? What will our living conditions be like?
Don't pack too much, your future living quarters are being downsized.
These biodiversity zones will keep you from living and traveling where you want.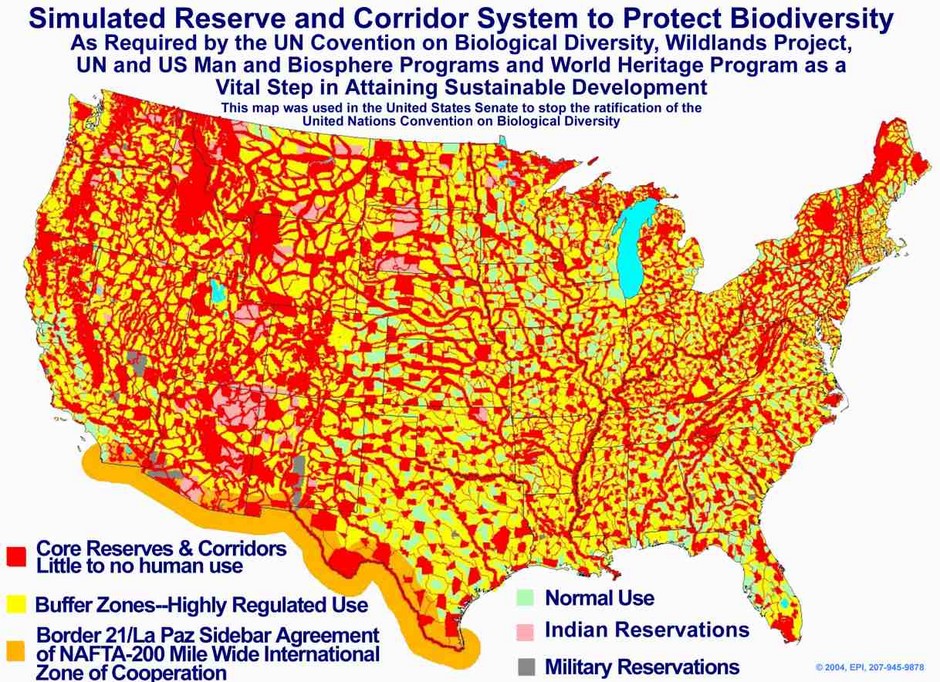 Put this map into your GPS, it will tell where you soon cannot go. The UN's manifestation of forcing people into stack and pack cities. This map spells the demise of American ranchers and farmer as well as Native Americans on tribal lands. And the federal government has show that they are willing to murder to enforce these dictates.
This is a Chinese ghost city created at the insistence of Goldman Sach and Hank Paulson. They are awaiting people who are forced from their rural homes to these "stack and pack" cities.  They arriving by the thousands, every day, with a gun pointed at their face.