News Link • Energy • https://www.theguardian.com
Tesla founder Elon Musk has hit back against the CEO of a coal power company who accused him of fraud.
Robert Murray, an outspoken Donald Trump supporter and the CEO of the Murray Energy Corporation – America's largest coalmining company – went after Musk on CNBC's Squawk Box on Monday and called Tesla "a fraud".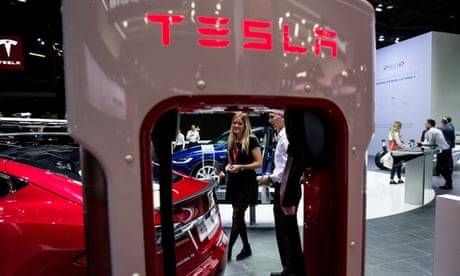 Tesla fights back as Michigan goes to new lengths to shut company out
Read more
"[Musk]'s gotten $2bn from the taxpayer, has not made a penny yet in cashflow," Murray continued. "Here again: it's subsidies."
In response, Musk tweeted that the real fraud going on was "denial of climate science".
"As for 'subsidies', Tesla gets pennies on dollar vs coal. How about we both go to zero?" he said.
Tesla does not, in fact, receive direct government subsidies but does receive money for selling "carbon credits" to other companies whose vehicle fleets don't meet emissions standards in states such as California.
Buyers of Tesla vehicles also currently receive a $7,500 tax credit from the government, but that is an incentive subsidy to the purchaser, rather than to the company itself.
The last handout from the government that Tesla received was $465m as part of the auto industry bailout in the early days of the Obama administration, which the company paid back in full nine years early, in 2013.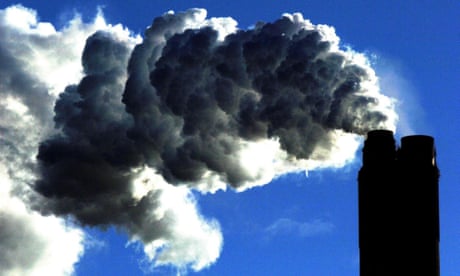 World Bank says Paris climate goals at risk from new coal schemes
Read more
The coal industry, by contrast, receives billions of dollars in taxpayer subsidies, as well as preferential treatment from the Internal Revenue Service, according to an investigation by ThinkProgress.
---