News Link • Government • http://thefreethoughtproject.com
Residents in Honolulu, Hawaii, were recently informed that if they use cannabis for medicinal purposes, they will be given 30 days to "voluntarily surrender" their firearms and ammunition before the Honolulu Police Department begins confiscation.
A series of letters were mailed out from Police Chief Susan Ballard on Nov. 13, as confirmed by a report from Leafly, which noted that the letters appear to represent "the first time a law enforcement agency has proactively sought out state-registered medical marijuana patients and ordered them to surrender their guns."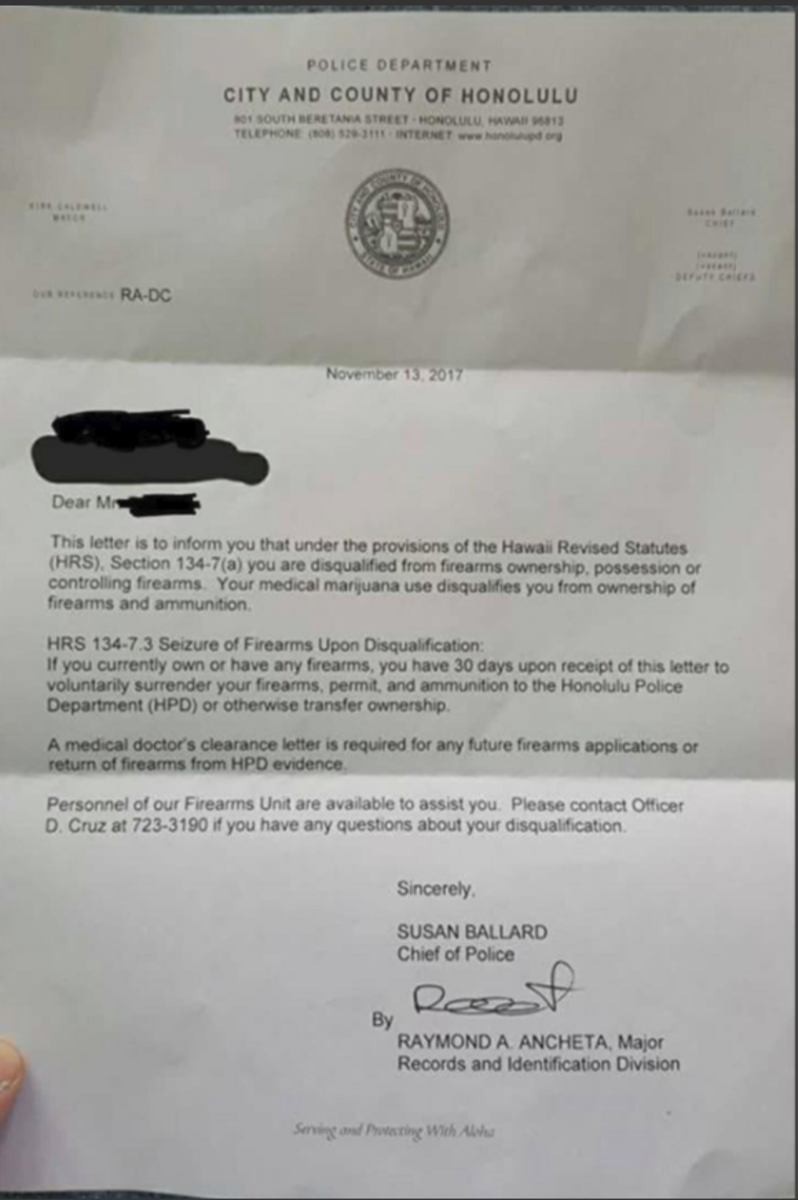 Image via Russ Belville, The Marijuana Agenda
The letter from Chief Ballard starts off by claiming that its purpose is to inform the residents of a revised statute. "You are disqualified from firearms ownership, possession or controlling firearms. Your medical marijuana use disqualifies you from ownership of firearms and ammunition," Ballard wrote. 
The letter references H.R.S. 134-7.3, which dictates "Seizure of Firearms Upon Disqualification." Ballard claimed that residents have until Dec. 13 to "voluntary surrender" their firearms, in order to be in compliance with the law. 
"If you currently own or have firearms, you have 30 days upon the receipt of this letter to voluntarily surrender your firearms, permit and ammunition to the Honolulu Police Department or otherwise transfer ownership."
The letter claimed that "a medical doctor's clearance letter is required for any future firearms applications or returns of firearms from HPD evidence."