As more international travelers decide to skip the United States, 10 business associations, including the U.S. Chamber of Commerce and the National Restaurant Association, have created a travel industry group aimed at reversing the growing unpopularity of the U.S. as a vacation destination.
Historically, the U.S. had only to sit back and let foreign tourists and their money roll in. Over the past few years, though, that gravy train has begun to dry up, a trend that accelerated as President Donald Trump began to make good on campaign promises to restrict immigration. As a result, businesses that make up the multibillion-dollar industry relying on that revenue have grown increasingly nervous.
So on Tuesday, some of its biggest players unveiled the "Visit U.S. Coalition" to spur the Trump administration into enacting friendlier visa and border-security policies at a time when federal agencies are doing the opposite.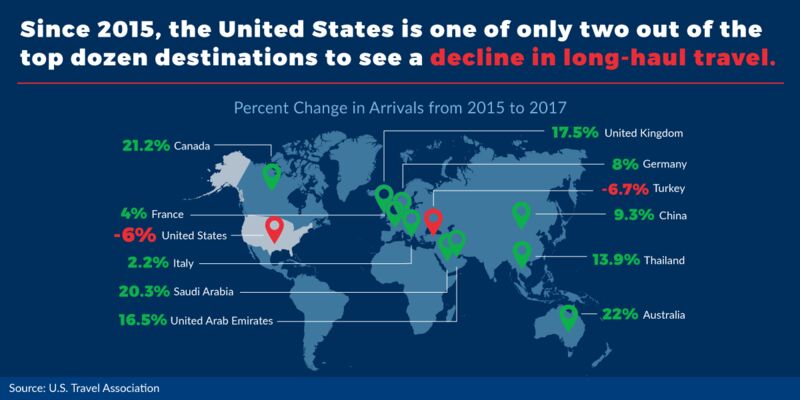 Since 2015, the U.S. and Turkey have been the only places among the top dozen global travel destinations to experience a decline in inbound visitors, a time when other nations such as Australia, Canada, China and the United Kingdom have marked sizable gains. A strong U.S. dollar has also contributed to this dynamic.