His first world war classic, Paths of Glory, is one of cinema's most powerful anti-war movies, widely acclaimed as a masterpiece, as was his Roman epic, Spartacus, both of which starred Kirk Douglas. Now a "lost" screenplay by director Stanley Kubrick has been discovered – and it is so close to completion that it could be developed by film-makers.
Entitled Burning Secret, the script is an adaptation of the 1913 novella by the Viennese writer Stefan Zweig. In Kubrick's adaptation of the story of adultery and passion set in a spa resort, a suave and predatory man befriends a 10-year-old boy, using him to seduce the child's married mother.
He wrote it in 1956 with the novelist Calder Willingham, with whom he went on to collaborate on Paths of Glory the following year.
The screenplay was found by Nathan Abrams, professor in film at Bangor University and a leading Kubrick expert, who said: "I couldn't believe it. It's so exciting. It was believed to have been lost."
He added: "Kubrick aficionados know he wanted to do it, [but] no one ever thought it was completed. We now have a copy and this proves that he had done a full screenplay."
Kubrick made only 13 feature films, but he is revered as a master film-maker and supreme visual stylist with a painstaking approach to meticulous detail. His sci-fi epic, 2001: A Space Odyssey, pushed the boundaries of special effects and was at No 6 in the most recent Sight and Sound critics poll of the greatest films of all time.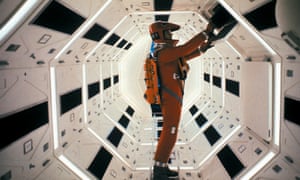 Stanley Kubrick's sci-fi epic, 2001: A Space Odyssey, is listed among the greatest films of all time. Photograph: Allstar/MGM
Kubrick, an American who lived most of his life in Britain, died in 1999, months after completing Eyes Wide Shut, the controversial psychosexual thriller starring Tom Cruise and Nicole Kidman.