News Link • Drones • https://www.bloombergquint.com
(Bloomberg) -- Can technology protect you from the jaws of a one-ton great white shark?
Several Australian tech startups say yes. They're using artificial intelligence, drones and electric force fields to try and prevent sharks from eating human bathers.
Officials in the U.S. are watching the technological advancements keenly, aware that climate change is altering shark migration patterns and threatening to push great whites ever closer to U.S. shores. This summer, sharks have attacked teenagers on beaches from California to New York.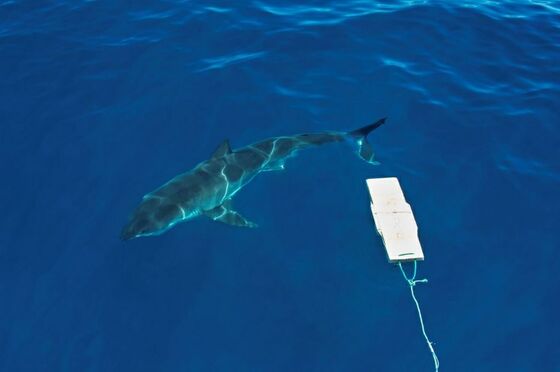 Sharks have typically frequented lower latitudes, but warming oceans are pushing their prey north, says Florida Atlantic University Professor Stephen Kajiura. Apex predators at the top of the food chain, sharks will always follow their nourishment, he says, which means they're moving into new terrain, including America's northeastern coast.
"We are very aware of how close to shore great whites are now hunting," says Cynthia Wigren, chief executive officer of the Atlantic White Shark Conservancy. Two weeks ago, a 26-year-old boogie boarder was killed by a shark in the first fatal attack in Cape Cod in 80 years. Wigren, who lives there, immediately started looking for new technology that could help prevent future attacks; her research led her Down Under, where a surfing culture, a long coastline and beach tourism have prompted a search for ways to prevent shark-human interaction without resorting to killing the animals.
Last year, 16-year-old New South Wales high school student Samuel Aubin designed a smart phone app called SharkMate that uses AI to analyze 13 environmental factors that affect shark behavior, including time of day, proximity to a river and recent rain. These are combined with other data, such as the number of lifeguards on duty, to calculate the odds of being attacked.