Three key figures connected to the infamous, Democrat-funded anti-Trump dossier have been called to testify on Capitol Hill this week, as the House investigation into Justice Department actions during the 2016 campaign comes to a head.
However, Glenn Simpson, the co-founder of the Fusion GPS research group that commissioned the dossier, will invoke the Fifth Amendment right not to testify when he appears before the House Judiciary Committee on Tuesday, his lawyer, Joshua Levy, announced late Monday.
"Compelling Glenn Simpson to appear for a confidential deposition after he has stated his intention to invoke his constitutional right not to testify reflects the worst practices of past congressional investigations and reinforces that this is a political exercise, not a serious inquiry," Levy wrote in a statement.
A deposition is also scheduled for Thursday with James A. Baker, the FBI's former top lawyer. Baker, who had a close working relationship with former FBI Director James Comey, left the bureau earlier this year.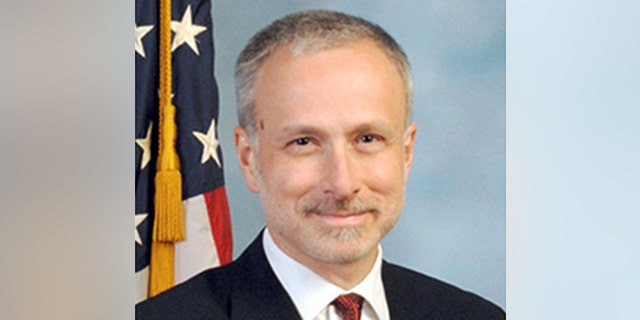 James A. Baker, the FBI's former top attorney, has been called to testify on Thursday. (FBI, File)
The dossier, authored by former British spy Christopher Steele and commissioned by Fusion GPS, was paid for by the Democratic National Committee and Hillary Clinton's presidential campaign through law firm Perkins Coie. It included salacious and unverified allegations about Trump's visit to Russia.