Explosive devices addressed to Hillary Clinton's home and the house of former President Barack Obama were intercepted, and the Time Warner Center that is home to CNN in New York City was evacuated after a suspicious package was sent there, officials said.
A suspicious package was also received at the New York City office of Gov. Andrew Cuomo, sources told ABC News.
Investigators are working to determine whether the two devices addressed to Clinton and Obama are connected to a pipe bomb found earlier this week in the home mailbox of billionaire George Soros near where the Clintons live in Chappaqua, New York, multiple law enforcement officials told ABC News.
The preliminary belief is that all three devices are of similar pipe-bomb-style construction.
The New York Police Department bomb squad was responding to the suspicious package inside the mail room of the Time Warner Center in Manhattan's Columbus Circle.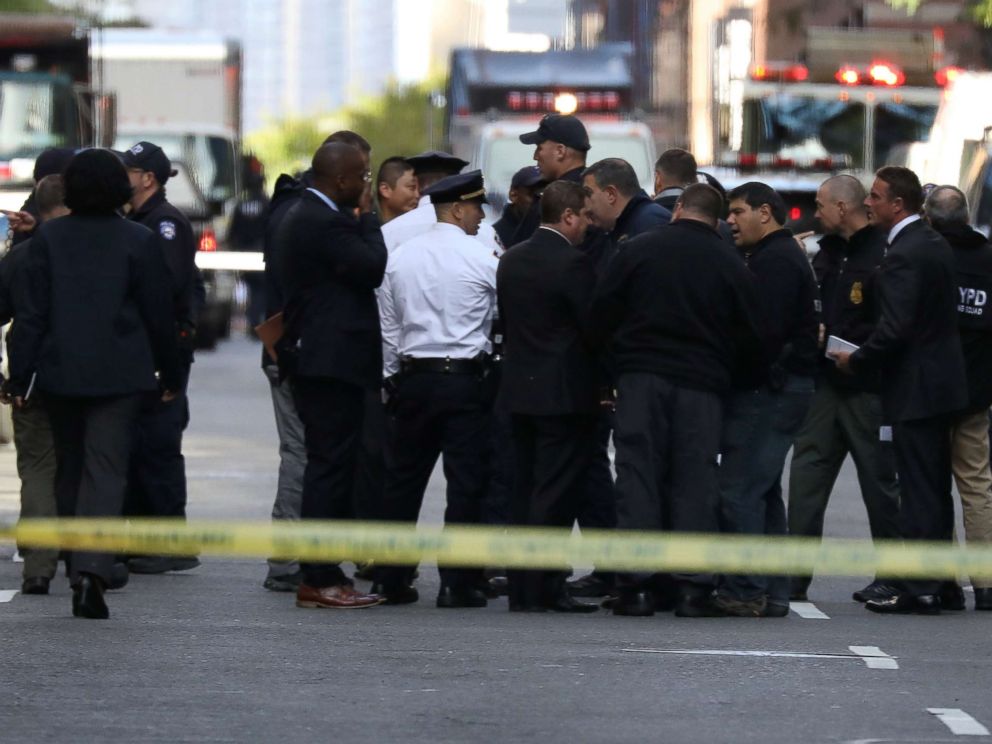 Kevin Coombs/Reuters
Police stand outside the Time Warner Center in New York City after a suspicious package was found inside the CNN Headquarters in New York, Oct. 24, 2018.more +
Police sources told ABC News that the package appears to be a metal pipe with wires. Floors above and below the mail room were evacuated.
CNN anchor Jim Sciutto was on air at the time of the evacuation, and the channel's news coverage was switched over to its offices in Washington D.C. Sciutto called in to the broadcast to say that he and hundreds of other CNN employees were standing outside, watching a "very fast-acting, quick response group" of NYPD officers responding to the scene.
Responding agents from the Bureau of Alcohol Tobacco Firearms and Explosives were also on the scene in Columbus Circle as part of the investigation into the suspicious package sent to CNN. The ATF agents are working alongside the NYPD and other investigators on the scene.