The Farm Belt helped cement President Trump's historic electoral triumph over Hillary Clinton. But even before Trump started his trade war with China nearly one year ago, Trump's protectionist bent has added to the collective woes of farmers, who were already struggling with low prices for corn, soy beans and other agricultural commodities.
China's decision to purchase millions of soybeans (after orders ground to halt late last year following another round of tariffs) offered some relief to soybean producers who were teetering on the brink even with President Trump's farm bailout money in hand. But even if negotiations result in a lasting agreement, it might not be enough to save hundreds of American family farms from collapsing into bankruptcy, as the Wall Street Journal pointed out in a story published Wednesday.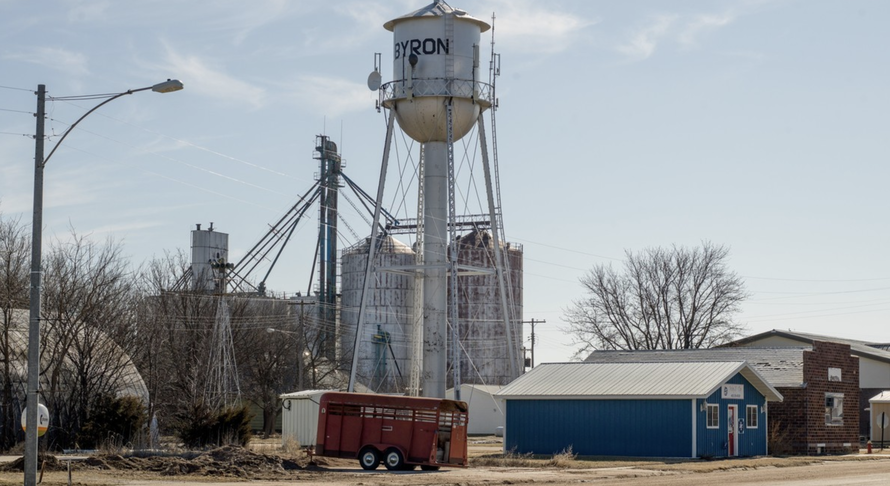 According to a WSJ analysis of federal data, the number of farmers filing for bankruptcy has climbed to its highest level in a decade...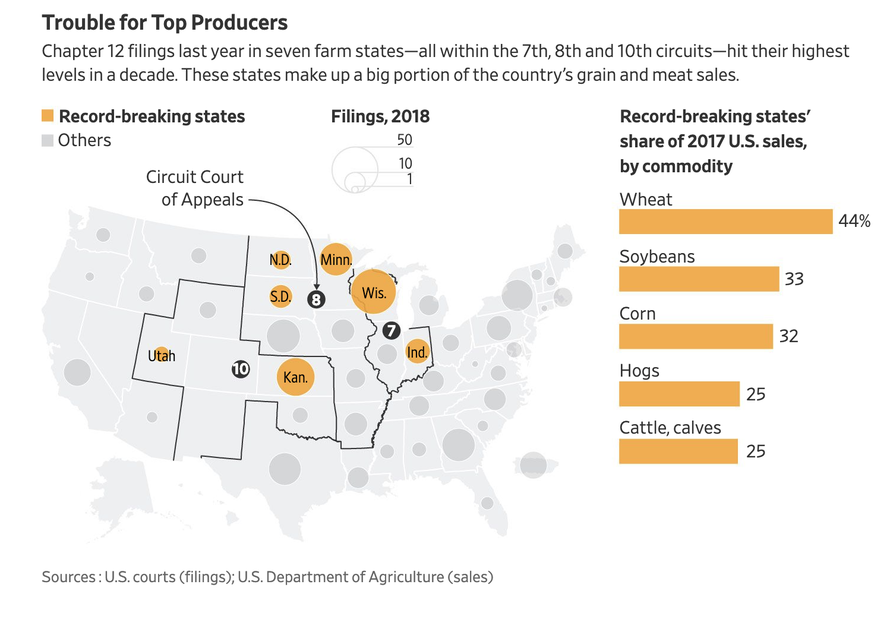 ...driven by a lasting slump in agricultural commodity prices due in large part to the rise of rival producers like Brazil and Russia.
Bankruptcies in three regions covering major farm states last year rose to the highest level in at least 10 years. The Seventh Circuit Court of Appeals, which includes Illinois, Indiana and Wisconsin, had double the bankruptcies in 2018 compared with 2008. In the Eighth Circuit, which includes states from North Dakota to Arkansas, bankruptcies swelled 96%. The 10th Circuit, which covers Kansas and other states, last year had 59% more bankruptcies than a decade earlier.