But - that did not work out - headline and core CPI YoY growth topped expectations (+1.6% vs +1.5% exp and +2.2% vs +2.1% exp respectively)...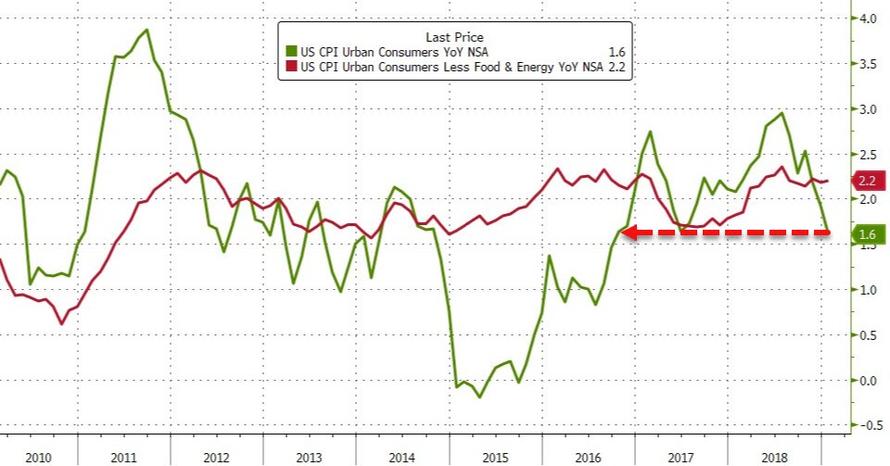 However, headline CPI YoY slowed to its weakest since September 2016.
As Bloomberg reports, the CPI report had a few quirks, including a 1.1 percent rise in apparel prices that was the biggest in almost a year. Apparel prices reflected outsize gains in footwear, which had the biggest increase since 1988, and women's clothing.