News Link • Currencies • https://www.zerohedge.com
Cryptocurrencies are surging while the US equity markets take the day off. Ethereum is up over 18% from Friday's 'close' and the rest of the crypto space is a sea of green. While no immediate catalyst (headline or technical level) is clear, increasing chatter over institutional investors dipping their toes in the space have prompted an extension of the positive trend.
A sea of green...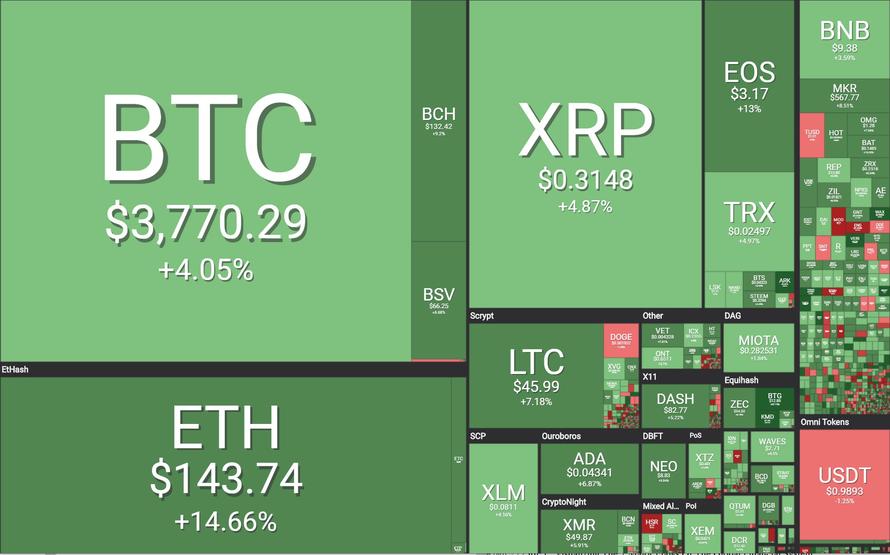 Ethereum is leading the charge followed by Litecoin and Bitcoin Cash...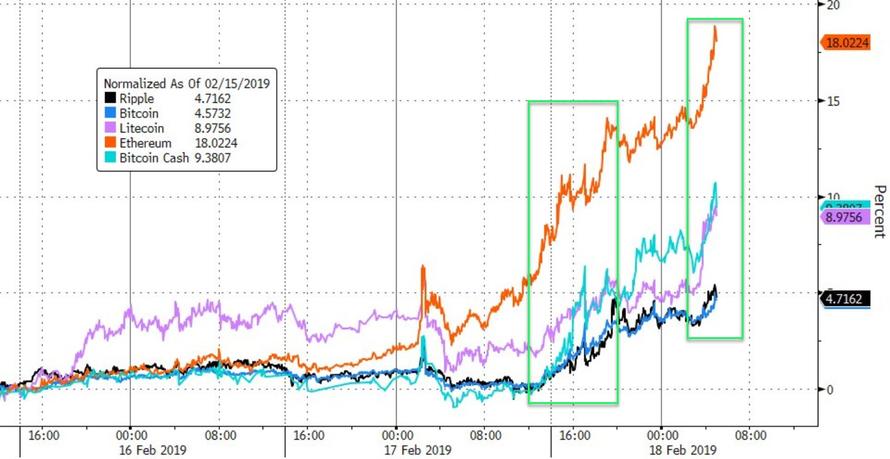 Bitcoin has broken back to one-month highs...