Huawei executives took advantage of this week's Mobile World Conference in Barcelona - one of the global telecom industry's biggest trade events - to mock US allegations that Chinese telecom giant represents a possible security threat for the US's western allies, when he correctly pointed out that US law requires the same type of security cooperation for which Huawei is allegedly complicit.
In remarks that touched a nerve for the US, Huawei Chairman Guo Ping offered what Bloomberg described as "his boldest defense yet" against allegations that Huawei is complicit in espionage during a presentation in Barcelona, where he also brought up the NSA domestic mass-surveillance programs exposed by former contractor Edward Snowden. Many of these programs - like the infamous PRISM program - involved the mandatory cooperation of the US's biggest tech and telecoms firms in the collection of digital communications. Guo pointed out that US federal law requires companies to hand over data to the government, even when that data is stored on foreign servers.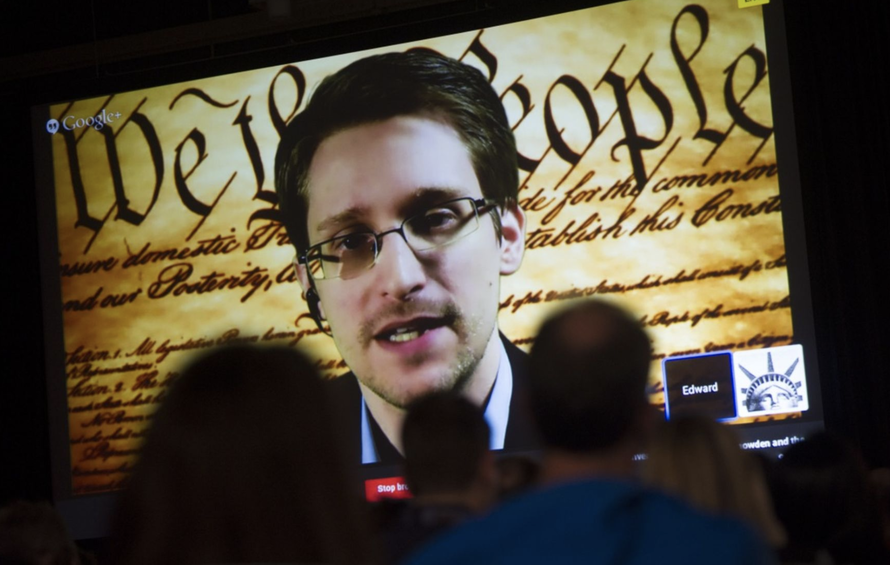 Guo's macabre sense of humor elicited a few laughs from his audience.
"Prism, prism on the wall, who is the most trustworthy of them all?" Ping asked, drawing laughter and scattered applause. "It is a very important question and if you don't answer that, you can go and ask Edward Snowden."
In an editorial published by the FT on Wednesday, Guo hit upon what he said was the real source of the US's anxieties about Huawei: The Chinese telecoms giant threatens the US's "digital dominance" and has stoked fears of falling behind in the race for becoming the dominant power in 5G technology. Another consideration: As Snowden revealed, the US intelligence agencies are hell-bent on "collecting it all", and obedient domestic companies have been more than happy to oblige. But the growing dominance of Huawei, which operates in 170 countries and isn't beholden to Washington, makes that task much more difficult.