Before beginning the long journey by train back to North Korea - a trip that will give him an opportunity to meet face-to-face with senior Chinese officials, and possibly President Xi himself - Kim Jong Un met with Vietnamese officials on Friday as speculation mounted about what the collapse of the talks in Hanoi might mean, not only for the detente between the US and North Korea, but for the US's trade deal with Beijing.
As analysts parse comments made by senior North Korean officials during a midnight press conference, many fear that Kim might restart his missile tests and revert to his belligerent anti-US rhetoric as the country's 25 million citizens are struggling through its worst economic recession in 20 years.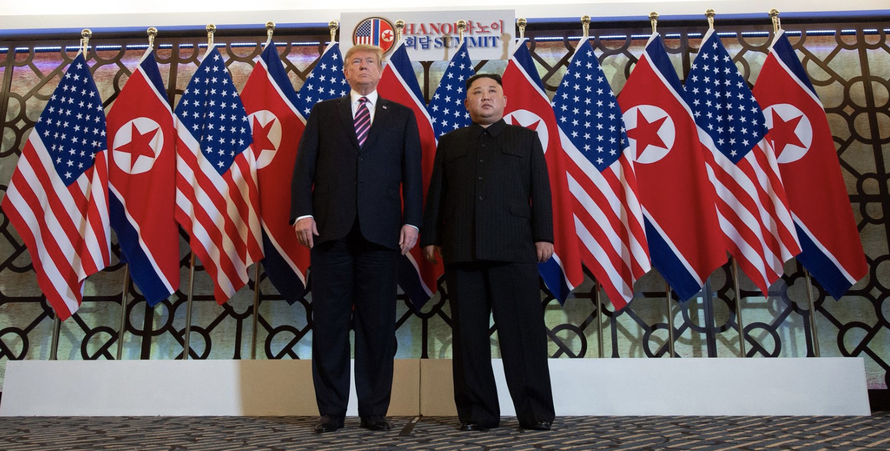 According to Bloomberg, hardliners in his government believe a more warlike posture would improve Kim's negotiating position. But that doesn't necessarily mean a total collapse of the US-North Korea detente is inevitable.
"Kim also invested a lot in the summit," said Shin Beomchul, director at the Seoul-based Asan Institute for Policy Studies' Center for Security and Unification. "Kim's domestic political risk is also high."
The summit's collapse reinforced the fundamental choice facing North Korea: Negotiate with the U.S. or force another nuclear crisis to improve its bargaining position. While it's hard to know which path Kim will choose, a hard-line approach risks plunging him back into the diplomatic isolation he experienced before an unprecedented year of summits and red-carpet receptions.