The chief of staff to Democratic Socialist Rep. Alexandria Ocasio-Cortez reportedly funneled more than $1 million in political donations from two political action committees he founded into two of his own private companies, reports the Washington Examiner, citing a Monday complaint filed with the Federal Election Commission.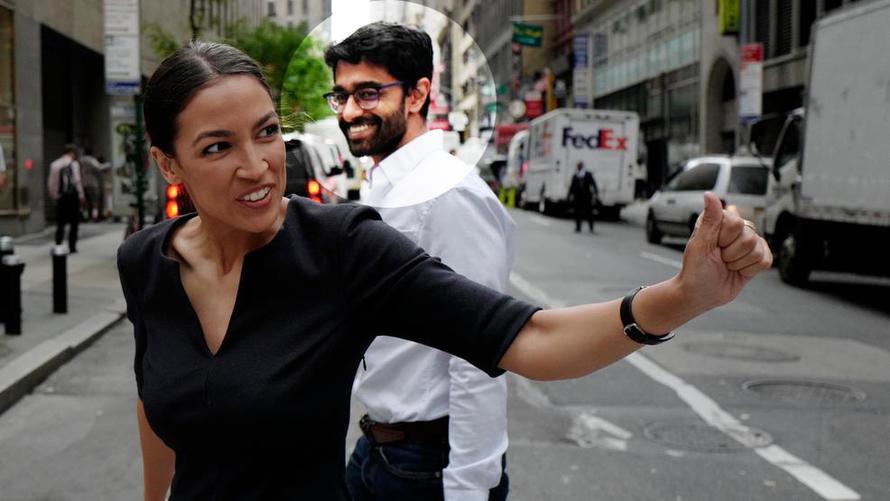 The cash transfers from the PACs — overseen by Saikat Chakrabarti, the freshman socialist Democrat's chief of staff — run counter to her pledges to increase transparency and reduce the influence of "dark money" in politics.
Chakrabarti's companies appear to have been set up for the sole purpose of obscuring how the political donations were used.
The arrangement skirted reporting requirements and may have violated the $5,000 limit on contributions from federal PACs to candidates, according to the complaint filed by the National Legal and Policy Center, a government watchdog group. -Washington Examiner
According to campaign finance attorneys cited by the Examiner, the arrangement is "really weird," and an indication that "there's something amiss," noting that since there's no way to know where the political donations went, "they could have been pocketed or used by the company to pay for off-the-books campaign operations," writes the Examiner's Alana Goodman. 
While PACs are required by law to disclose how funds are used, Chakrabarti's private companies are exempt from such reporting. 
The FEC complaint names both Chakrabarti and Ocasio-Cortez as respondents, and demands that the two PACs be audited because they were allegedly engaged in "an elaborate scheme to avoid proper disclosure of campaign expenditures."
Tom Anderson, director of the National Legal and Policy Center's Government Integrity Project, said: "It appears Alexandria Ocasio-Cortez and her associates ran an off-the-books operation to the tune of hundreds of thousands of dollars, thus violating the foundation of all campaign finance laws: transparency." -Washington Examiner
The 33-year-old Chakrabarti was a Bernie Sanders organizer during the 2016 election. He founded a PAC called Brand New Congress in 2016, and another in 2017 called Justice Demopcrats which has the stated goal of helping to elect progressives to Congress.  
"Our idea is really to run a single unified presidential-style campaign that is going to look a lot like the Bernie Sanders campaign," said Chakrabarti during a 2016 interview with MSNBC's Rachel Maddow. "The campaign infrastructure and fundraising is set aside from the campaigning."