Update 3: The flight attendants union has asked the FAA to investigate the Boeing 737 MAX 8, saying it's important to address these safety concerns after the second crash in 5 months.
*FLIGHT ATTENDANTS UNION ASKS FAA TO INVESTIGATE BOEING 737 MAX
*ASSN OF FLIGHT ATTENDANTS SEEKS ACTION AFTER SECOND MAX CRASH
*AFA: VITAL TO ADDRESS CREW, PASSENGER CONCERNS AFTER MAX CRASH
* * *
Update 2: Boeing fell to its lows of the session after the open, with shares of the aerospace company and Dow component down 13%, its largest intraday drop since 2001. Concerns about the safety of Boeing's 737 MAX 8 are weighing on shares of airlines and Boeing suppliers more broadly as well.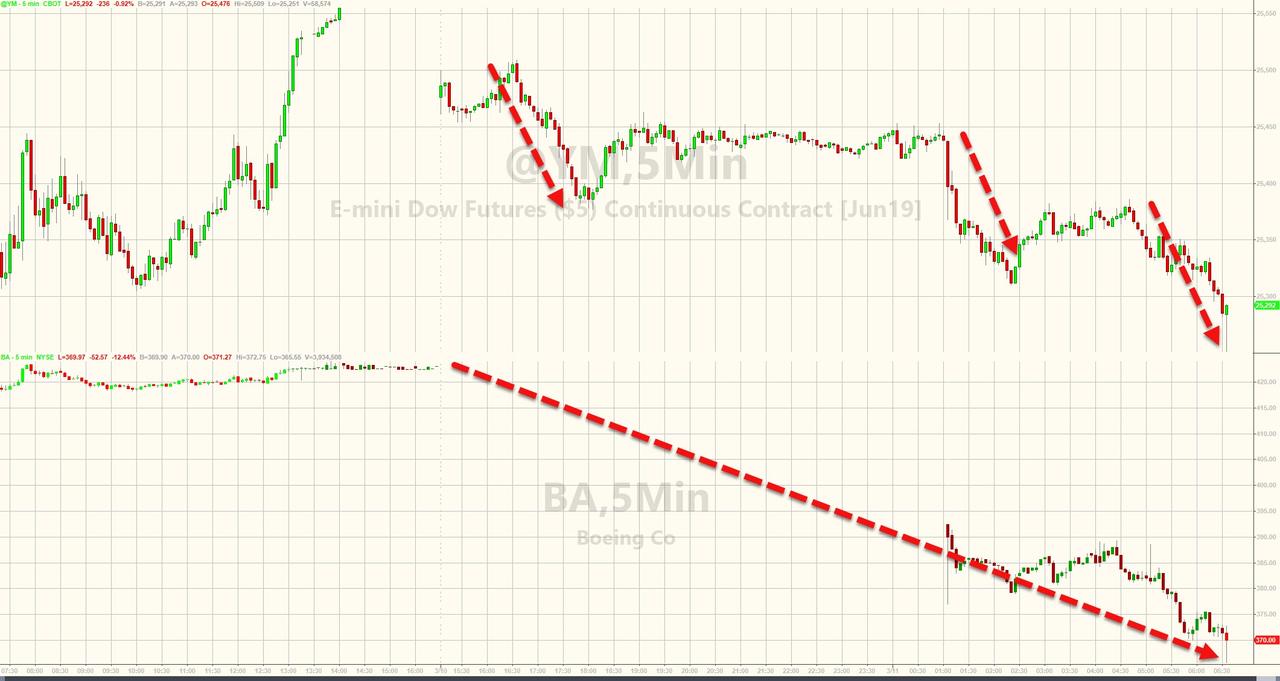 Boeing has almost single-handedly dragged the Dow deep into the red, with Dow futures down 270 points while the S&P and Nasdaq remained in positive territory.