The Justice Department and Hillary Clinton's legal team "negotiated" an agreement that blocked the FBI from accessing emails on Clinton's homebrew server related to the Clinton Foundation, according to a transcript of recently released testimony from last summer by former FBI special agent Peter Strzok.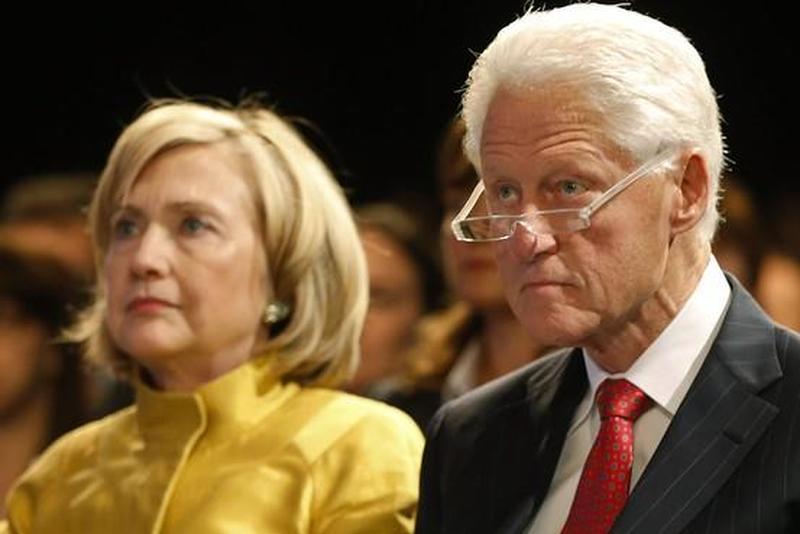 Under questioning from Judiciary Committee General Counsel Zachary Somers, Strzok acknowledged that Clinton's private personal email servers contained a mixture of emails related to the Clinton Foundation, her work as secretary of state and other matters.
"Were you given access to [Clinton Foundation-related] emails as part of the investigation?" Somers asked
"We were not. We did not have access," Strzok responded. "My recollection is that the access to those emails were based on consent that was negotiated between the Department of Justice attorneys and counsel for Clinton." -Fox News
Strzok added that "a significant filter team" was employed at the FBI to "work through the various terms of the various consent agreements."
"According to the attorneys, we lacked probable cause to get a search warrant for those servers and projected that either it would take a very long time and/or it would be impossible to get to the point where we could obtain probable cause to get a warrant," said Strzok. 
The foundation has long been accused of "pay-to-play" transactions, fueled by a report in the IBTimes that the Clinton-led State Department authorized $151 billion in Pentagon-brokered deals to 16 countries that donated to the Clinton Foundation - a 145% increase in completed sales to those nations over the same time frame during the Bush administration. 
Adding to speculation of malfeasance is the fact that donor contributions to the Clinton Foundation dried up by approximately 90% over a three-year period between 2014 and 2017, according to financial statements. 
What's more, Bill Clinton reportedly received a $1 million check from Qatar - one of the countries which gained State Department clearance to buy US weapons while Clinton was Secretary of State, even as the department signaled them out for a range of alleged ills," according to IBTimes. The Clinton Foundation confirmed it accepted the money. 
Then there was the surely unrelated $145 million donated to the Foundation from parties linked to the Uranium One deal prior to its approval through a rubber-stamp committee. 
"The committee almost never met, and when it deliberated it was usually at a fairly low bureaucratic level," Richard Perle said. Perle, who has worked for the Reagan, Clinton and both Bush administrations added, "I think it's a bit of a joke." –CBS
Later in his testimony last summer, Strzok said that agents were able to access "the entire universe" of information on the servers by using search terms to probe their contents - saying "we had it voluntarily." 
"What's bizarre about this, is in any other situation, there's no possible way they would allow the potential perpetrator to self-select what the FBI gets to see," said former Utah Rep. Jason Chaffetz - former chair of the House Oversight and Government Reform Committee until 2017 and current contributor to Fox News. "The FBI should be the one to sort through those emails -- not the Clinton attorneys."