Monday's "recession off" optimism lasted just one day, and global markets and US equity futures are once again falling as yields resume their slide and the US yield curve inverts further.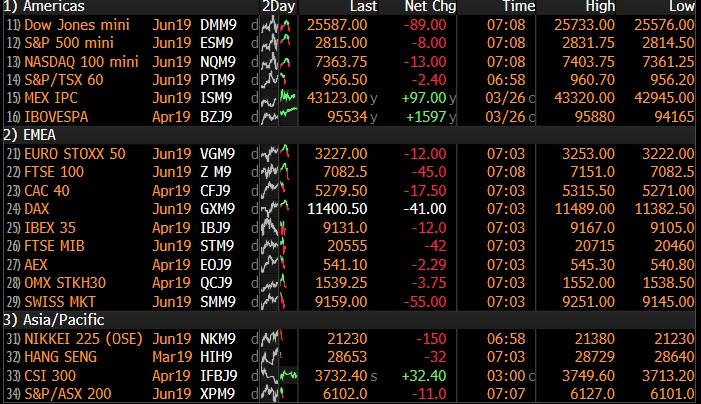 After a brief respite on Monday when mortgage hedgers appeared to take the day off, treasuries resumed their rally with the 10Y yield tumbling as low as 2.35%, following the slide in Bunds as Germany auctioned off its first negative yielding debt with a negative yield at auction, as investors again turned their attention to a deteriorating economic outlook and a shift toward accommodation by major central banks. As a result, stocks in Europe reversed gains along with U.S. equity futures.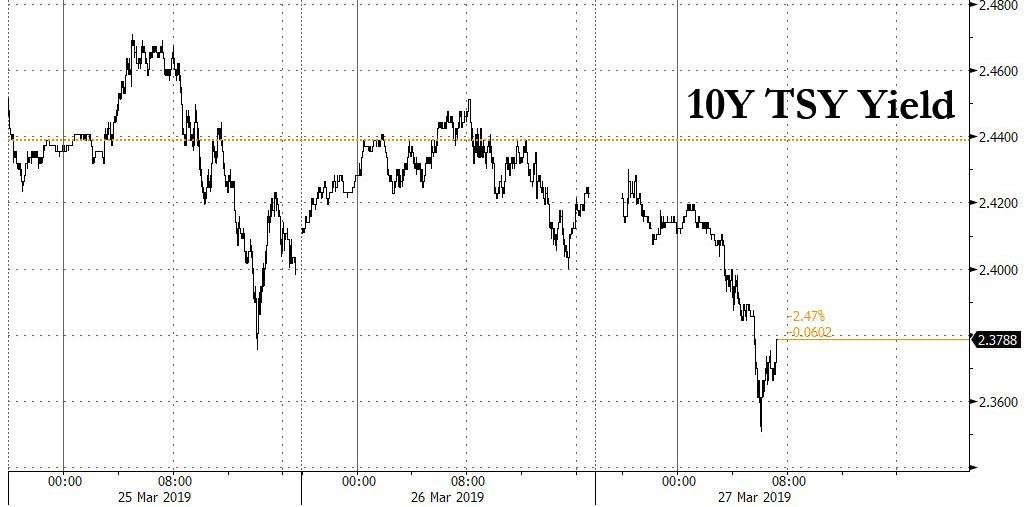 Europe's Stoxx 600 fell, led by utilities and telecommunications shares, while S&P500 futures slipped, even though so far the selling is contained, with the Stoxx 600 down only ~0.4%, far cry from last Friday's 1.2% rout.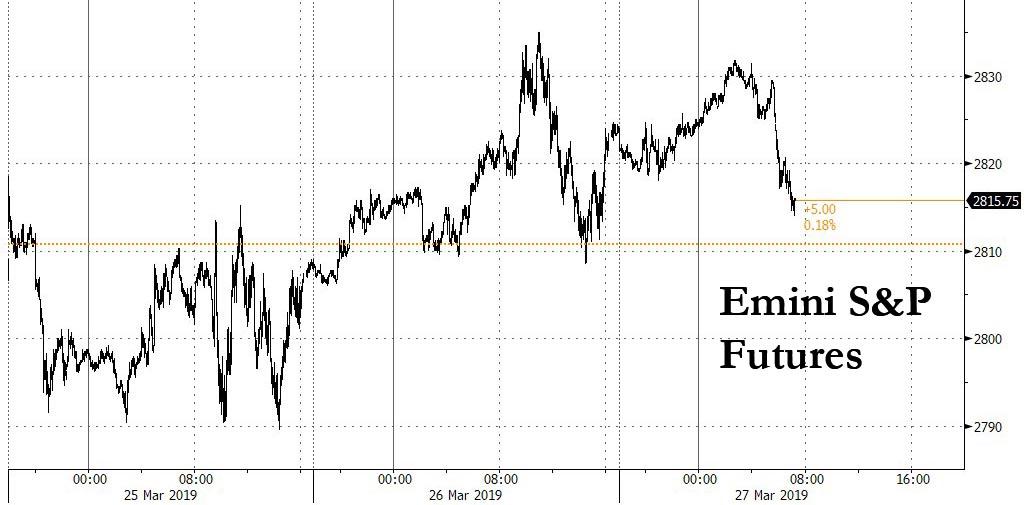 The MSCI Emerging Markets Index's 0.1% decline also looks tame compared with Monday's 1.1% slide. Cyclical sectors such as autos and miners are in the green - car makers in particular are getting a boost from Nissan-Renault M&A chatter - and declines are largely confined to bond-proxy sectors. Dividend-paying sectors such as consumer staples, real estate and utilities are outperforming in the lower-for-longer era, according to Bloomberg.