IPFS News Link • China • https://www.zerohedge.com
China's China Central Television has briefly revealed the country's new hypersonic aircraft under development. According to the report, the China Aerospace Science and Technology Corporation is currently working on a hypersonic vehicle, which is capable of traveling on the speeds of about 5-20 mach for about 5 hours.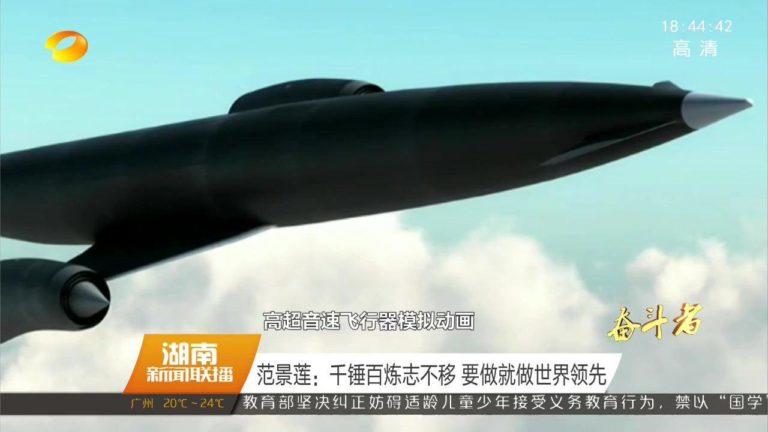 China's aggressive push into hypersonic technology began in early 2018, when Chinese researchers first revealed a novel design for an ultra-fast plane they say will be able to take dozens of people and tonnes of cargo - "anything from flowers to bombs, and likewise, passengers could be tourists or military special forces" - from Beijing to New York in about two hours.
The plane would travel around 6,000km/h (3,700mph) or about five times faster than the speed of sound, according to the team, which is also "involved in China's top-secret hypersonic weapons programme," according to the South China Morning Post. Today's current journey from Beijing to New York depending on the jet stream is roughly 13 to 14 hours. An 80% reduction in travel time is a game changer for civilian aviation, but also a red flag if the aircraft is converted into a hypersonic heavy bomber.