----, which has sent the 10Y TSY yield tumbling to 2.322%, the lowest since December 2017, with Treasury shorts crushed, and their expectations that bonds were wrong and stocks were right steamrolled once again.
The rush to safety means that the 3 Month-10 Year yield curve has once again inverted, dropping to -3.2bps, while the closely watched 2Y-10Y curve is down to just 16bps, and also fast approaching inversion.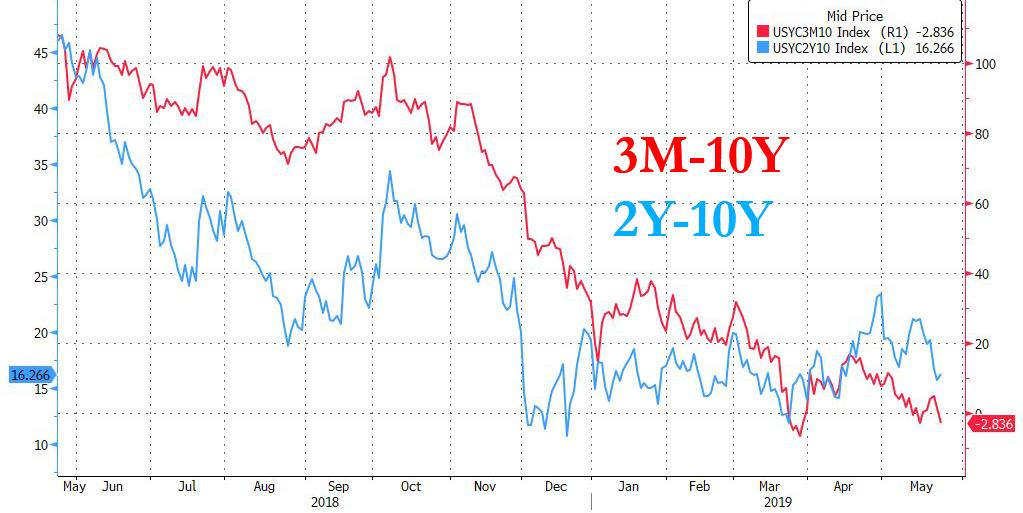 Finally, indicating of just how widespread the panic buying across the curve is, this morning every yield through the 10Y is trading below the Fed Funds, which was 2.38% this morning, while the 10Y is at 2.3238% (shown below). As a reminder, such inversion has on average preceded recessions by 15 months in the last 7 business cycles.