It was shaping up as a slow, boring session with everyone waiting "patiently" for the Fed tomorrow, until right after the European open, when two years after Mario Draghi first laid out the blueprints for the ECB's rate normalization with a speech about the Eurozone's "strengthening and broadening recovery" at the ECB's Sintra forum in 2017, the ECB president finally threw in the towel and said that if the outlook doesn't improve and inflation doesn't strengthen, "additional stimulus will be required" adding that the ECB can amend its forward guidance, that rate cuts remain "part of our tools" and asset purchases are also an option. In short, full dovish capitulation by the ECB chief, which in a market addicted to monetary stimulus, was just what the bulls needed to hear.
The news sent global stocks surging...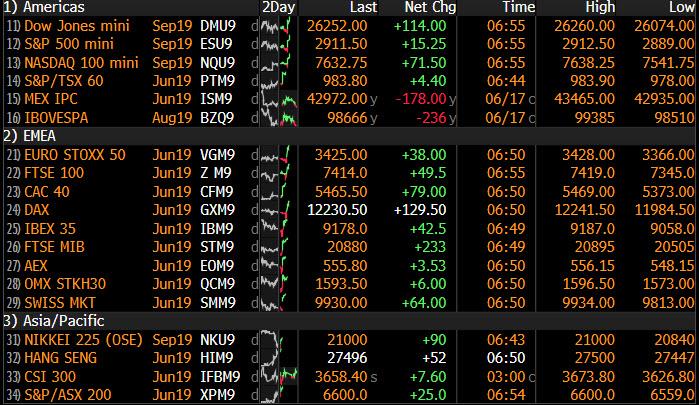 ... the Stoxx 600 rebounding from a loss to a gain of over 1%...