For years, the area around the Red Sea, the Bab al-Mandab strait and the Gulf of Aden was the preferred venue for maritime pirates - mostly of Somali and Yemeni origin - who had become the scourge of Suez-crossing tankers headed to and from the Persian Gulf, at least until a coordinated military response by US and regional navies successfully eradicated much of the local piracy threat. But as piracy off Africa's east (and occasionally west) coast faded, a nest of pirates appears to have re-emerged in the highly trafficked Singapore Strait in the South China Sea.
It was there that pirates stormed and raided a South Korean-flagged cargo ship early on Monday, "stealing thousands of dollars in cash and even the sailors' shoes" according to Reuters citing South Korean authorities.
Two people sustained minor injuries when seven pirates - who were armed with guns and knives - boarded the bulk carrier CK Bluebell and made off with $13,000 and belongings including mobile phones, clothes and shoes from the crew of 22, officials from the oceans and fisheries ministry said.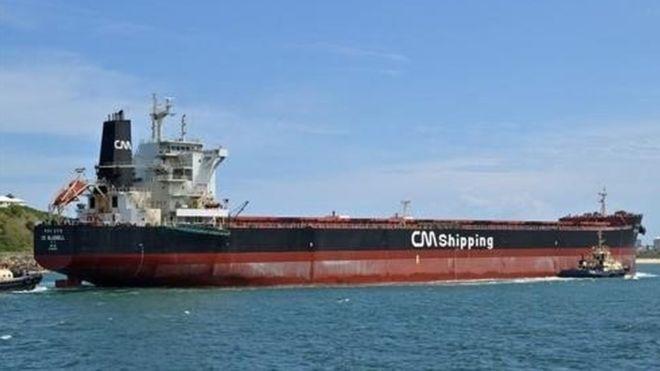 Two of the crew on the CK Bluebell sustained minor injuries
The dry bulk vessel CK Bluebell had set sail from its anchorage off Singapore on Saturday afternoon, heading northeast for South Korea's port of Incheon, Marine Traffic ship tracking data showed.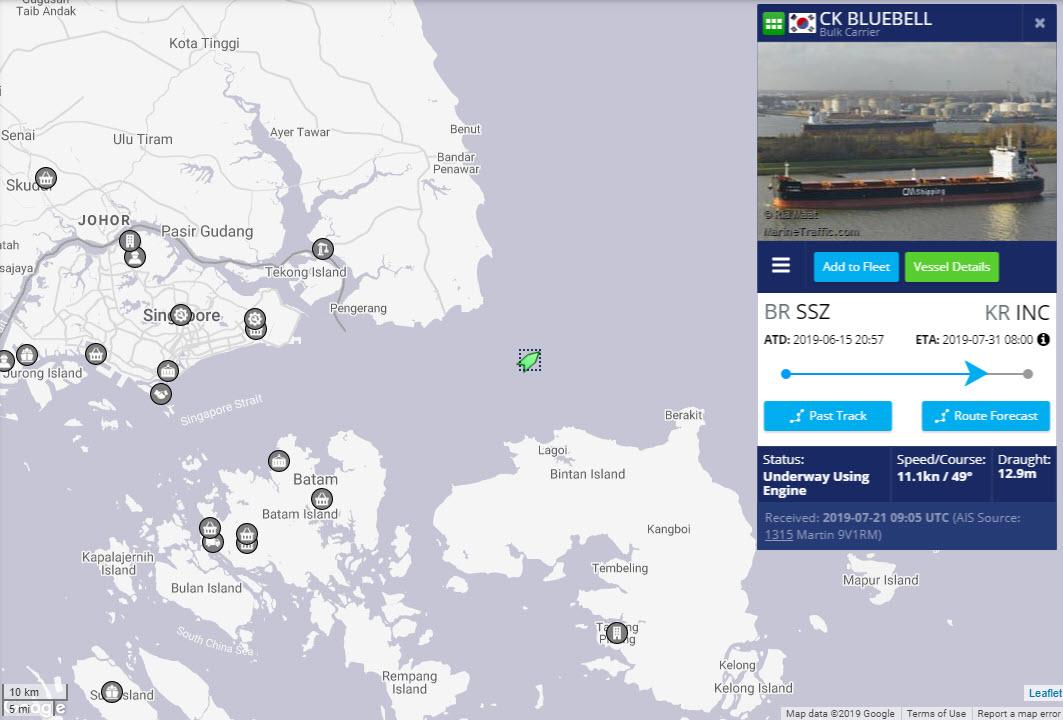 Korean officials said the ship was sailing normally after the robbery.
"Seven pirates, including one carrying a gun and two armed with knives, got on board and assaulted the sailors for about 30 minutes," an official at the Ministry of Maritime Affairs and Fisheries told the Yonhap news agency.