Pro-democracy candidates are scoring overwhelming victories amid the city's first district council elections since anti-government protests erupted earlier this year, according to SCMP.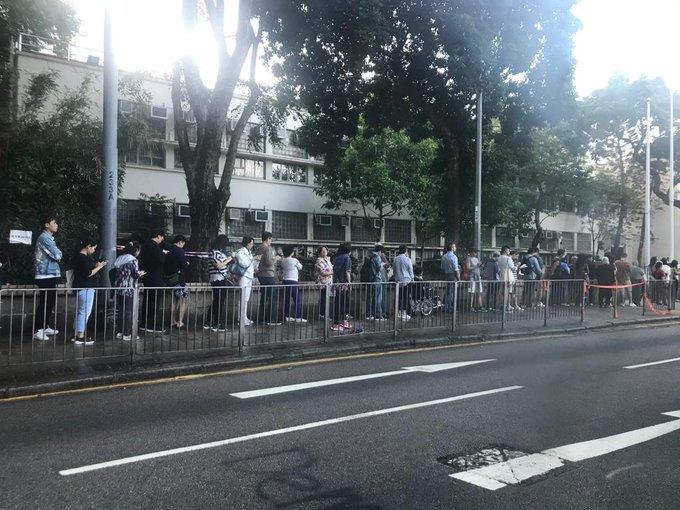 Lines at 7am for Hong Kong district elections (via @mnandita)
According to SCMP, 140 of the first 160 seats declared have gone to pro-democracy candidates. There are a total of 452 seats, of which nearly 69% remain undeclared as of this report.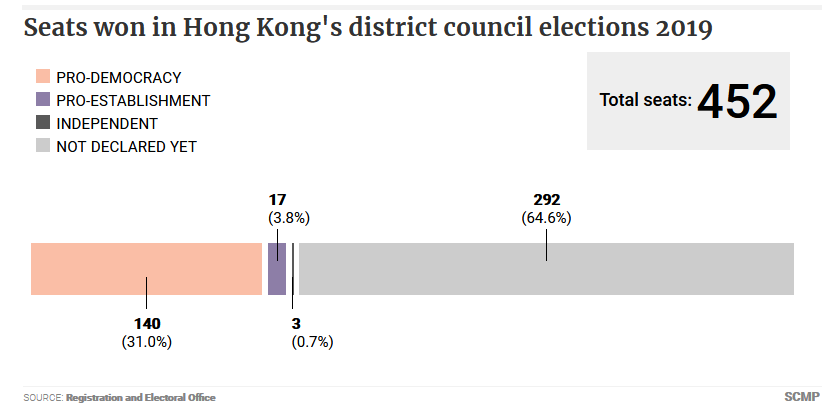 The wins come amid a record number of Hong Kongers turning out to cast ballots, according to Bloomberg.
More than 2.94 million people, or roughly 71.2% of the financial hub's electorate, had voted, according to Barnabas Fung, chairman of election affairs committee. The previous highest turnout was 1.47 million in 2015. Residents faced unusually long lines at polling stations across the city as they came out to vote in the election.
The vote unfolded peacefully despite concerns it could be delayed or disrupted by violence following unrest in the leadup. More than 6,000 complaints relating to the election were received, Fung said. Logistical issues including the long lines at the polling stations topped the list, he added. Results are expected early Monday. -Bloomberg
"There's so many people it's brought tears to my eyes," said Ng Siu-hong, who represents the city's Central and Western District. "It's good for me but more importantly good for democracy."