With the home-price bidding-war slowing dramatically, and bubble-central in the Bay Area seeing home prices fade, expectations were for a continued slowdown in national home prices, but, for the first time since Feb 2018, US Case-Shiller 20-City Composite home price growth accelerated in September.
The index of property values increased 2.1% from September 2018, higher than the median estimate of 2%.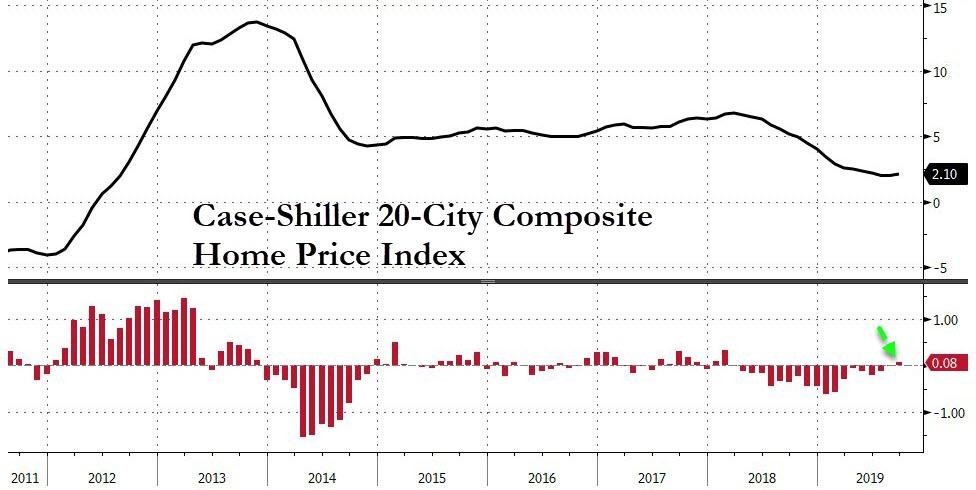 Source: Bloomberg
The 0.36% MoM jump is the biggest since March 2018.
Prices rose from the prior month in 17 cities, led by a 0.8% increase in Seattle and a 0.7% gain in Los Angeles.