IPFS News Link • Oil • Zero Hedge - Tyler Durden
At the same time, the industry has also had to deal with the implementation of new legislation designed to reduce car makers' overall fleet emission levels.
An article in the Financial Times explains the impact of the new legislation on Europe's automakers, an industry that supports some 14 million workers across the continent.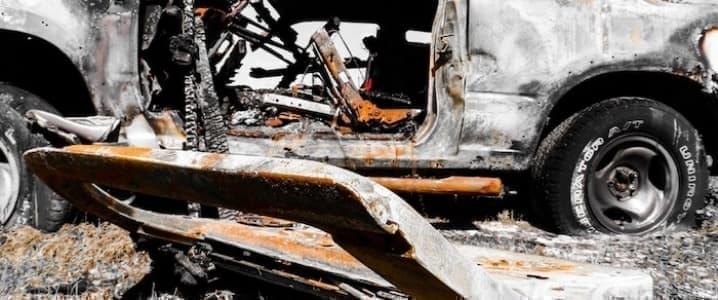 Quoting Max Warburton, an auto analyst at Bernstein, the article says each carmaker faces its own CO2 target based on the weight of its vehicles. A business selling smaller cars, such as PSA, therefore has a lower CO2 target than a company with a heavier average vehicle, such as Mercedes-Benz owner Daimler.
The targets for each company vary from around 91 g/km to just over 100 g/km. Some carmakers, like PSA, have already made good progress, switching less fuel-efficient, four-cylinder GM engines in their new Astra range to new three-cylinder PSA engines has improved efficiency by some 21 percent.
However, carmakers like PSA do not have a lot of luxury saloons and SUVs in their lineup. Daimler, BMW and JLR do, and the situation is made worse by a rise in sales of such vehicles in recent years.
Europe — once the home of the small, fuel-efficient compact — has fallen in love with the SUV.  Some 40 percent of cars sold in the E.U. are now SUVs and automotive carbon emissions have, as a result, risen for the first time in a decade.
Potential fines for missing these new fleet emission limits are punishing, the FT states. Every gram over the target incurs a penalty of €95 — multiplied by the number of cars sold by the carmaker, the costs could be crippling. "It's just stunning how much is going to have to be achieved in the next 18 to 24 months," Warburton is quoted as saying.
If the industry sold exactly the same mix of vehicles in 2021 as it did last year, carmakers together would face penalties of €25 billion, the Financial Times reports.
This comes on the back of 17 months of slowing car sales in China, Germany's biggest auto export market, and the losses being sustained on the sale of every electric vehicle (EV) sold, such as they are. EV sales in Europe have stalled without heavy subsidies: the buying public is, well, not buying.