As we reported earlier this week, House Dems released a cache of notes and texts from former Rudy Giuliani associate Lev Parnas, who has been accused of funneling foreign money to the Trump campaign.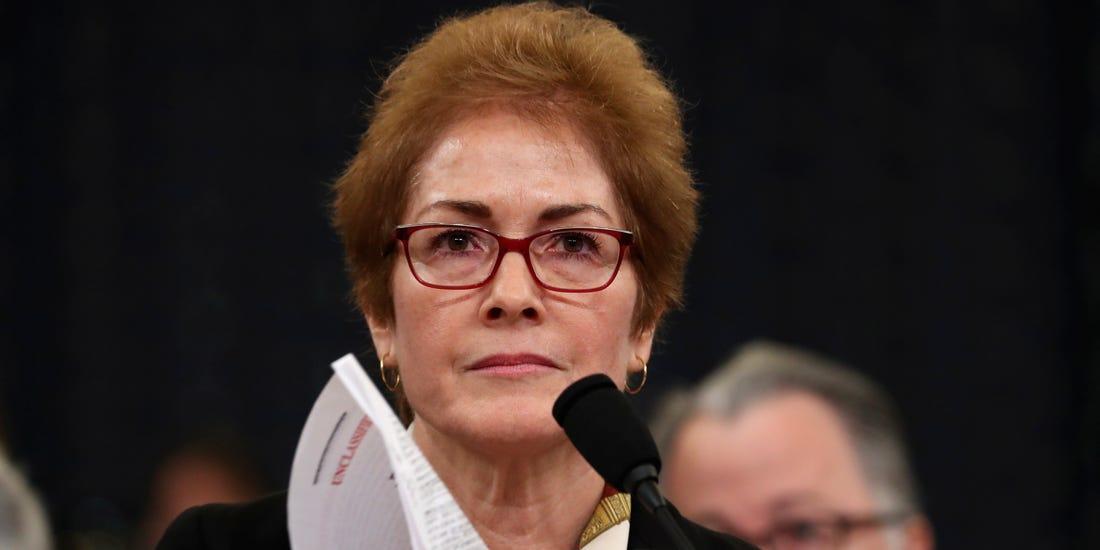 Text messages released from March 2019 between Parnas and Robert Hyde, a Connecticut resident who is planning a Congressional run on the Republican ticket, appear to shed light on a plot to try and oust former US ambassador to Ukraine Marie Yovanovich. In the conversation, the two discussed rumors that Yovanovich was being protected by the Kremlin (how's that for Russian influence?). They also allegedly discussed the ambassador's whereabouts, and how they had a person on the "inside" to keep tabs on her.
Yovanovich was eventually pushed out, and now Ukraine has opened a criminal case into the possibility of illegal surveillance of Yovanovitch during her time as ambassador, according to a release from the Ukrainian Interior Ministry. Yovanovitch, who provided evidence to the House, claimed she was spied on before being fired by President Trump, according to the Independent.
Keep in mind: many of the handwritten notes released yesterday were unverified and undated, though Dems allege they were written by Parnas.
But that didn't stop Yovanovitch's lawyer from calling for an investigation after the notes and texts allegedly suggested that she was being watched.