Speaking from a prepared notes, Trump calmly repudiated the hysterical warnings of the 'Green New Deal'-ers, decried impeachment as a "hoax" and recounted a list of his administration's economic accomplishments, beginning with the fact that American unemployment has hit its lowest level in 50 years, while millions of manufacturing jobs have come back to the US.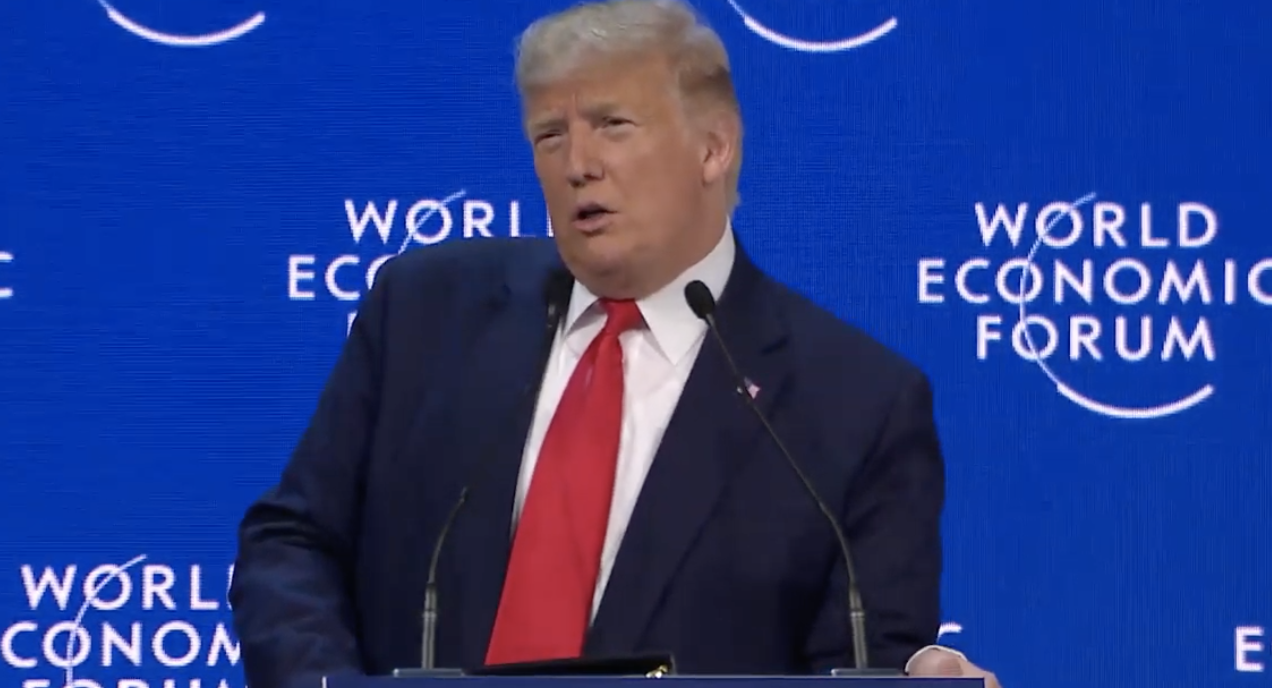 But instead of dwelling on impeachment, Trump chose to focus on America's myriad economic achievements under his leadership.
Thanks to Trump's pro-business economic stance, America's economy is in the midst of an "economic boom the likes of which have never been seen before." By unleashing 'the potential of our people' - via tax cuts and regulatory rollbacks at a "level that's never been done before in the history of our country" - Trump said he managed to generate a "historic wave of investment, wage growth and job creation."
During the speech's opening lines, Trump touted the two trade agreements that were finalized last week (agreements that inspired US stocks to rocket to fresh all time highs, and the economic gains achieved by minorities under his leadership (even as Trump's opponents continue to accuse him of white supremacy.
"We are lifting up Americans of every race color religion and creed. Unemployment rates for black Americans Hispanic Americans and Asian Americans have all reached record lows...and African-American poverty has plummeted to the lowest rate ever recorded." Workers at the bottom of the income latter are enjoy some of the largest gains, Trump said, citing a recent uptick in wage growth.
The unemployment rate for women has reached its lowest level since 1953, and for the first time, they now comprise a majority of the workforce.
"Since my election, the net worth of the bottom half of wage earners has increased by +47%...real median household income is at the highest level ever recorded...the American dream is back bigger and better than every before. And no one is benefiting more than America's middle class."
In a very short period of time, some 12,000 new factories have been built across America, a great sign for manufacturing jobs, while the stock market (as Trump rarely forgets to remind us) has rallied by more than 50% since his election, which has bolstered pension funds and 401(k)s, essential tools for America's aspiring retirees.