In fact, foreign central banks have only bought Treasurys in 6 in 63 months since Sept 2014.
China was December's biggest seller, followed by Brazil,  Luxembourg, and Canada.
China has dumped Treasuries for 9 of the last 10 months with December's $19.3 bn sale the largest since July 2018...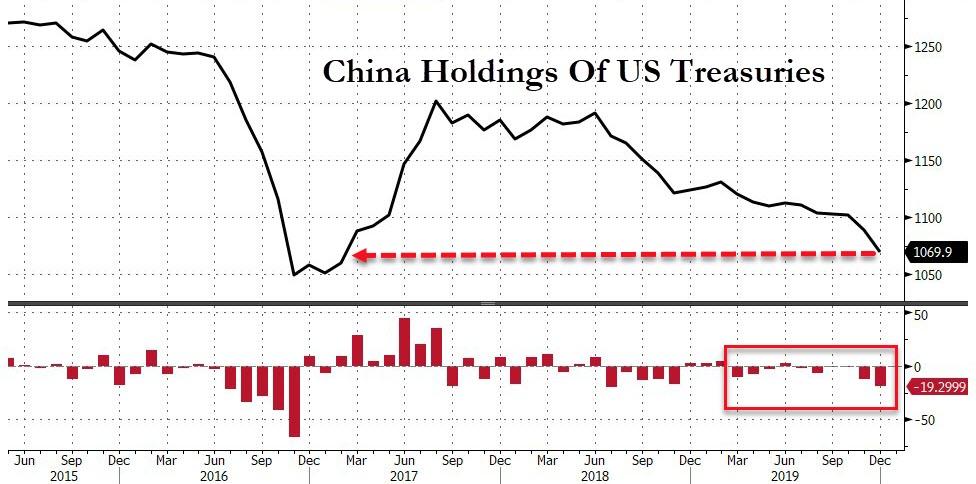 Source: Bloomberg
Japan remains the largest foreign holder with $1.15 trillion, having added $115.2 billion over the year, but even they sold in December...