Building Permits also plunged, but by a lower amount, down 6.8% MoM.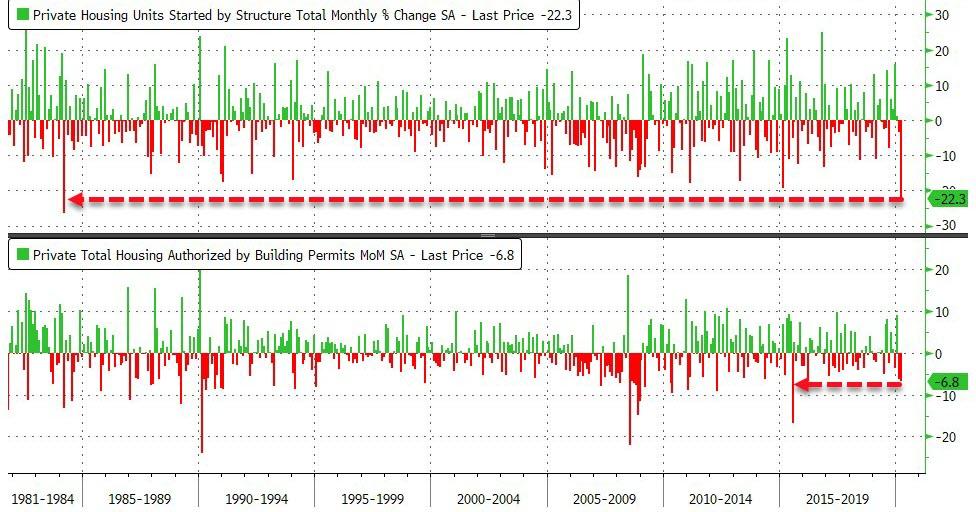 Source: Bloomberg
Under the hood, Single-family starts fell to 856k from 1,037K SAAR, a 17.5 drop, while multifamily starts crashed 32.1% to just 347K, the lowest since July, from 511K in February.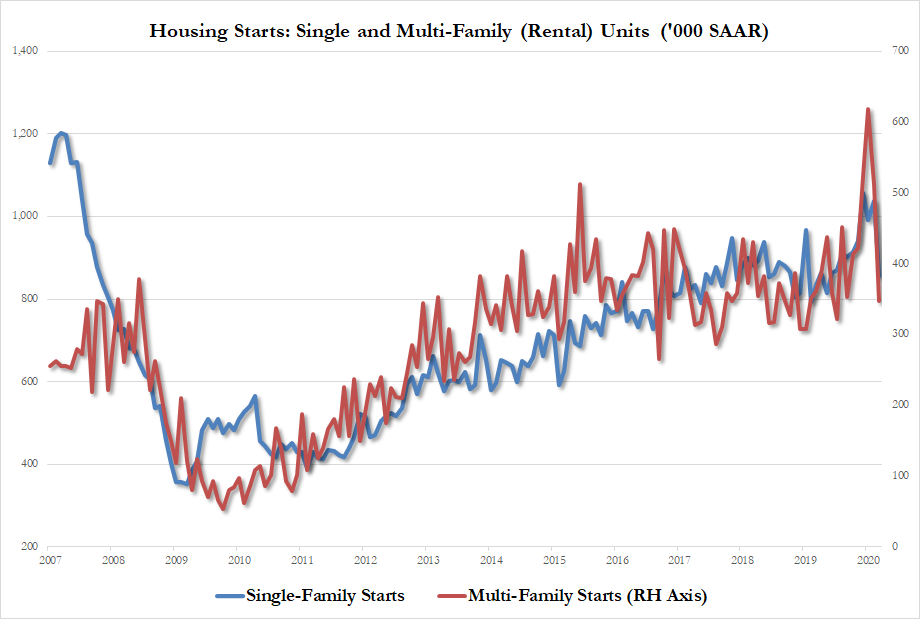 Permits were ugly too, although here multi-family units actually rose 5.2% to 423K, while it was single family that tumbled to 884K from 1,005K, a 12% drop.