The timing of the decision to halt supply could not come at a worse time with demand for both gold and silver coins soaring near record highs...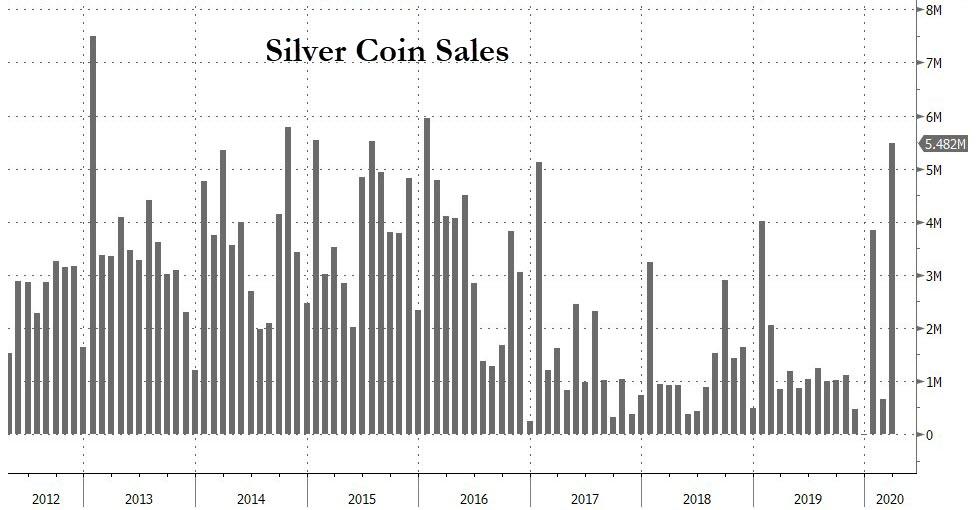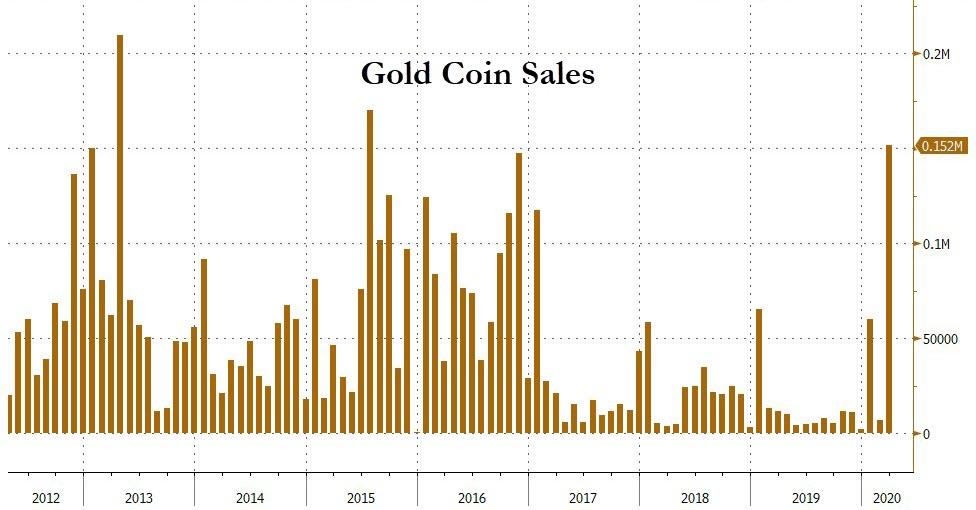 And demand for physical gold - to fulfill/back futures - is soaring...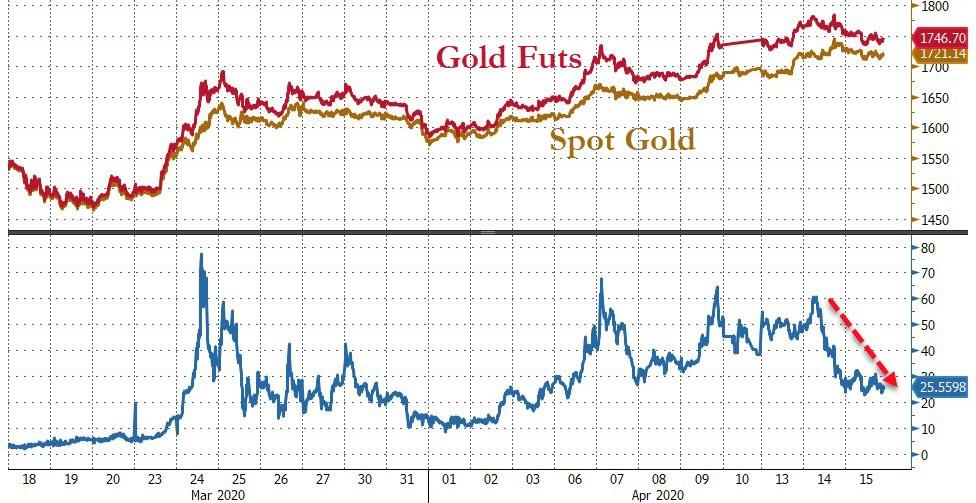 Bloomberg reports that the Mint had previously redirected some silver bullion production to its Philadelphia facility, Michael White, a spokesman, said in an email.
"My commitment to the health and safety of the Mint workforce is unwavering and continues to be my highest priority", said Mint Director David J. Ryder. 
"These are challenging and unprecedented times, and decisions on Mint operations are made with the best interests of Mint employees first and foremost."