IPFS News Link • China • Zero Hedge - Tyler Durden
In addition to these findings, 55% said that they do not believe China can be trusted to fulfil its trade-deal commitment to buy more U.S. products, while 66% said they favor raising import restrictions over the pursuit of free-trade deals as a better way to boost the U.S. economy.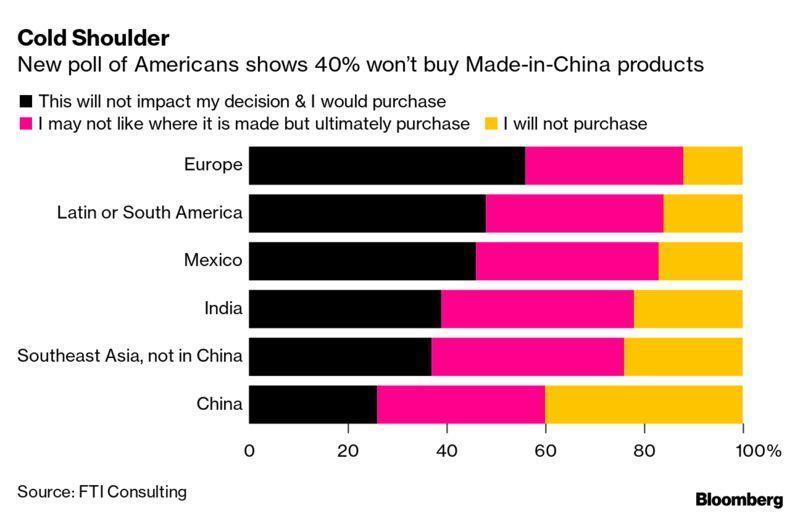 The findings come as President Trump announced that he now feels 'differently' about the trade deal he signed with China earlier this year.
"I feel differently now about that deal than I did three months ago," Trump told reporters Tuesday.