In January, prior to the virus shutdowns, auto companies set the tone for the year, starting 2019 just as miserably as 2018 ended, with major double digit plunges in sales from manufacturers like Nissan and Daimler. Since then, things have only worsened, with major markets like China and the U.S. seeing sales fall off a cliff as consumers have been forced to stay home. 
We have recently noted that U.S. auto manufacturers are teeing up sizeable incentives to get buyers back into showrooms. Europe is following suit, with Volkswagen starting a sales initiative to revive demand, including improved leasing and financing terms.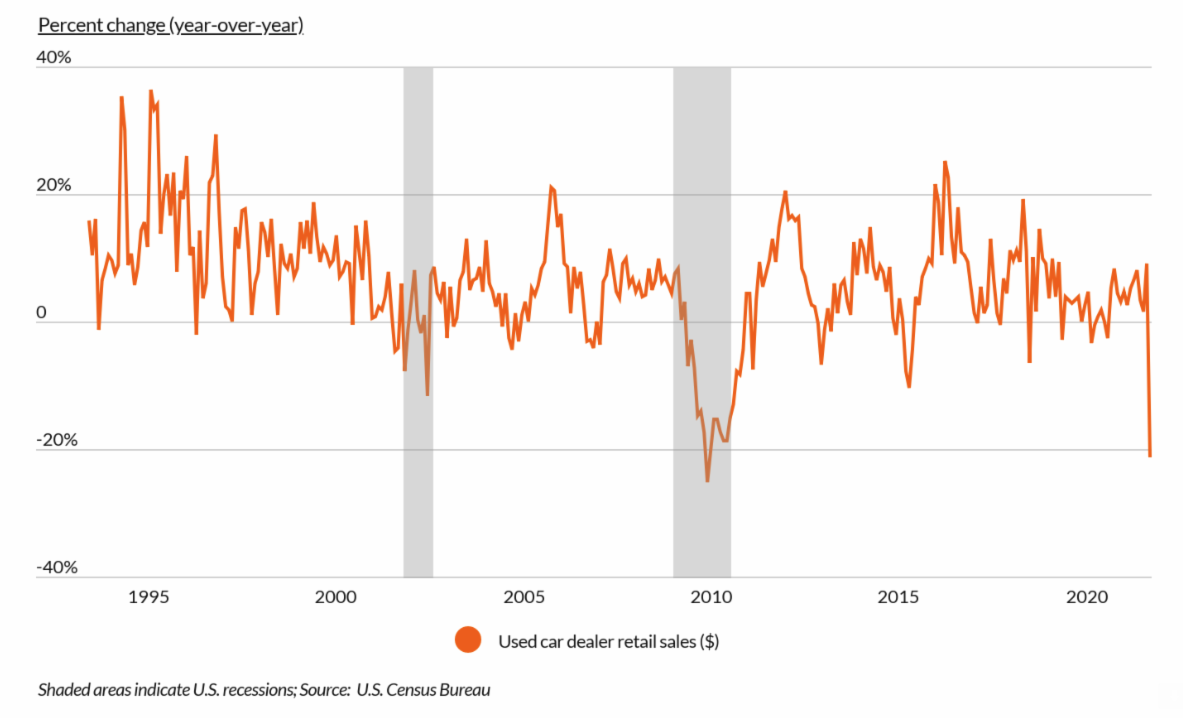 But at the same time, used car prices have been tanking. Over the last few months we detailed how used car prices were set to cripple what little interest in new cars remains, how dealers are scrambling to desperately offer incentives and how ships full of vehicles are being turned away at port cities due to a lack of space and inventory glut.
Today, we want to take a look at where the used car price plunge - which continues to put pressure on the industry - is having the biggest impact. A new report from CoPilot, a car shopping app, looks at the recent drop in used car prices in the U.S.
Research firm Manheim has indicated that wholesale prices dropped as much as 11% in April, but also that this price drop hasn't fully hit the retail market yet. The report predicts that since "dealers have largely avoided purchasing new inventory in recent weeks, they aren't in a rush to cut prices as a way to move their existing inventory."