As European trading opened, it seems someone (cough Benoit cough) wanted silver prices lower, but as the US session gets started, futures prices have reaccelerated, crossing above $23...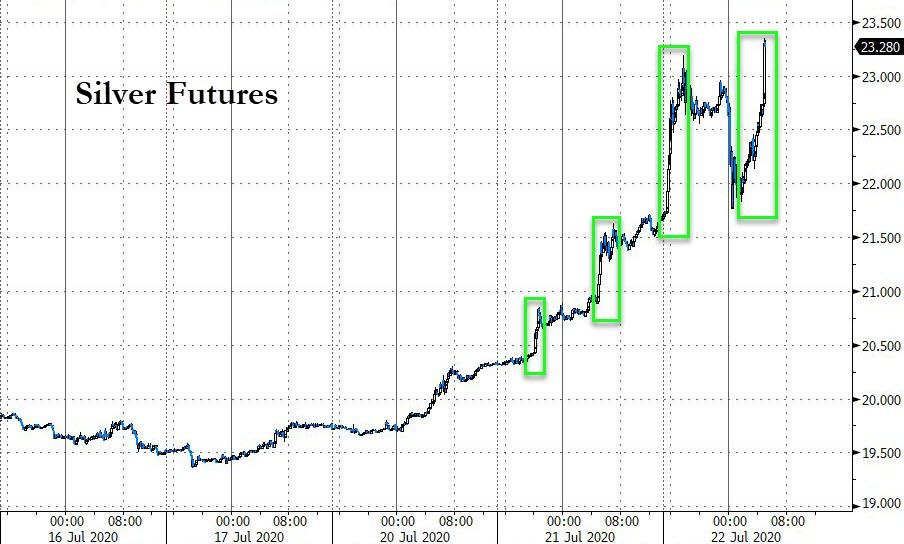 Source: Bloomberg
Gold is steady this morning (at cycle highs), which has pushed the gold-silver ratio down to its lowest since Sept 2019...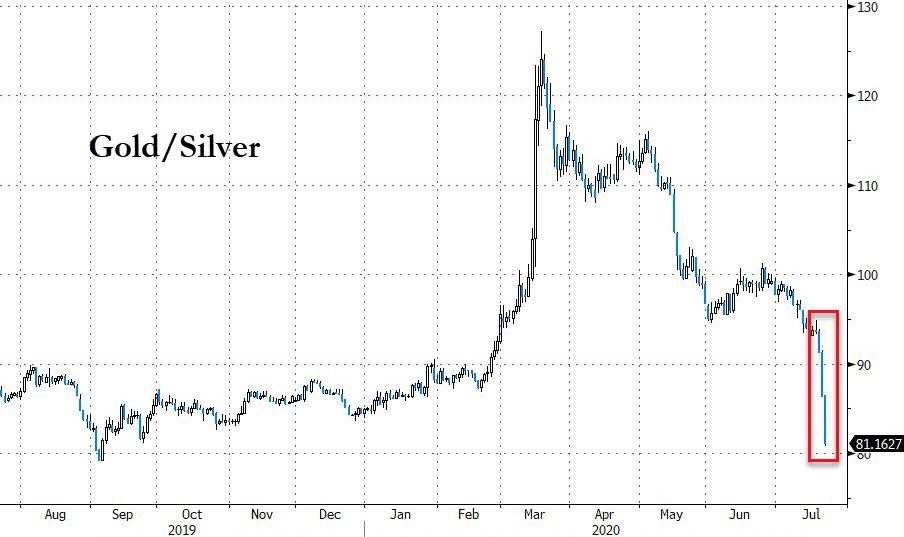 Source: Bloomberg
But, the ratio has a long way to go from its current 80x to its 'average' 50x-ish level...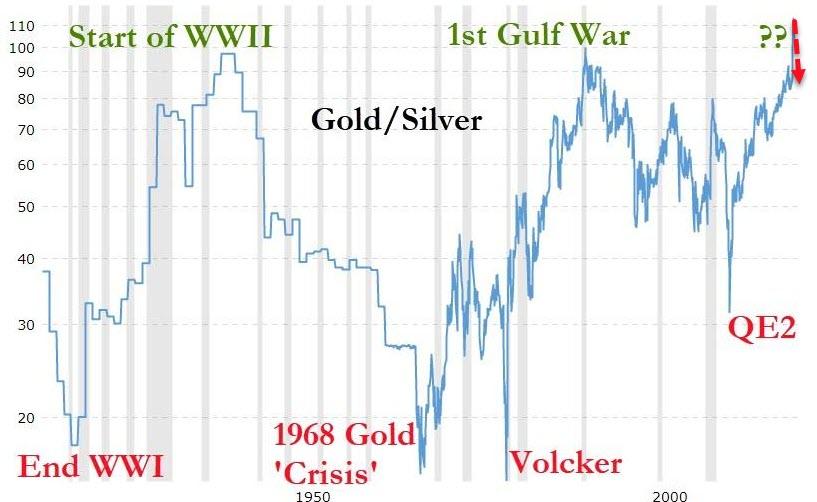 So what does silver's breakout really mean? Peter Schiff talked about it in his podcast.
Peter opened up the show talking about soaring stocks. NASDAQ in particular is booming. But most of the money is going into a handful of stocks that have benefited from coronavirus — as Peter called them, the stay at home stocks. But Peter said these companies are still going to be affected by COVID-19.
Because so many of their customers are about to be broke. Just because people have access to your products doesn't mean they're going to be able to buy your products. Just because they can buy your products from home doesn't mean they're going to do it if they don't have any money."