The Guardian a few days ago carried a very strange piece  [which has since been removed] under the heading "Stamps celebrating Ukrainian resistance in pictures." The first image displayed a stamp bearing the name of the Ukrainian Insurgent Army (UPA).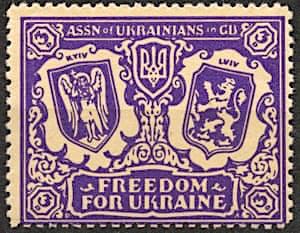 The UPA was, without any shadow of a doubt, responsible for the slaughter of at least 200,000 Polish civilians; they liquidated whole Polish communities in Volhynia and Galicia, including the women and children. The current Polish government, which is as anti-Russian and pro-NATO as they come, nevertheless has declared this a genocide.
It certainly was an extremely brutal ethnic cleansing. There is no doubt either that at times between 1942 and 1944 the UPA collaborated with the Nazis and collaborated in the destruction of Jews and Gypsies. It is simplistic to describe the UPA as fascist or an extension of the Nazi regime; at times they fought the Nazis, though they collaborated more often.
There is a real sense in which they operated at the level of medieval peasants, simply seizing local opportunities to exterminate rural populations and seize their land and assets, be they Polish, Jew or Gypsy. But on balance any reasonable person would have to conclude that the UPA was an utterly deplorable phenomenon. To publish a celebration of it, disguised as a graphic art piece, without any of this context, is no more defensible than a display of Nazi art with no context.
In fact, The Guardian's very brief text was still worse than no context.
"Ukrainian photographer Oleksandr Kosmach collects 20th-century stamps issued by Ukrainian groups in exile during the Soviet era.
Artists and exiles around the world would use stamps to communicate the horrors of Soviet oppression. "These stamps show us the ideas and values of these people, who they really were and what they were fighting for," Kosmach says."