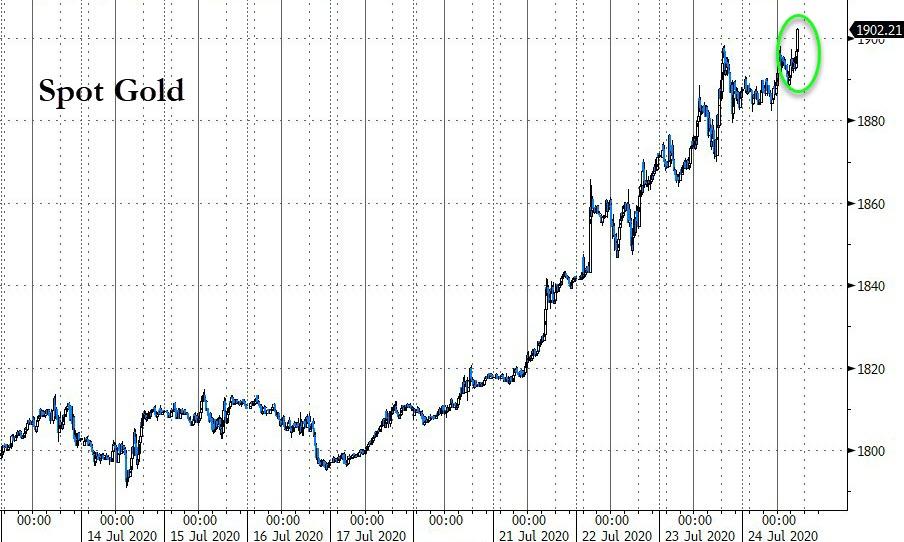 Source: Bloomberg
"When interest rates are zero or near zero, then gold is an attractive medium to have because you don't have to worry about not getting interest on your gold and you see the gold price will rise as uncertainty in the markets are rising," Mark Mobius, co-founder at Mobius Capital Partners, said in a Bloomberg TV interview.
"I would be buying now and continue to buy, because gold is really on a run, it's doing well."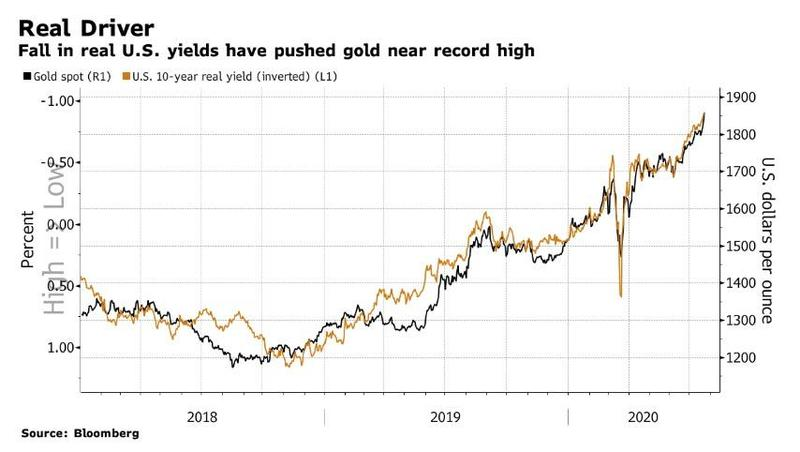 Source: Bloomberg
And gold is continuing to track the volume of global negative yielding debt once again...