Boeing reported another dismal quarter, helping the company emerge as one of the companies most directly impacted by the global covid pandemic.
For the second quarter Boeing, which said that results are still significantly impacted by Covid-19, reported a 25% drop in revenue to $11.81, badly missing estimates of $12.99 and leading to a $2.4 billion net income loss which translated into a $4.79 loss per share, which while better than the $5.21 per share loss a year ago, was far worse than the $2.54 loss expected...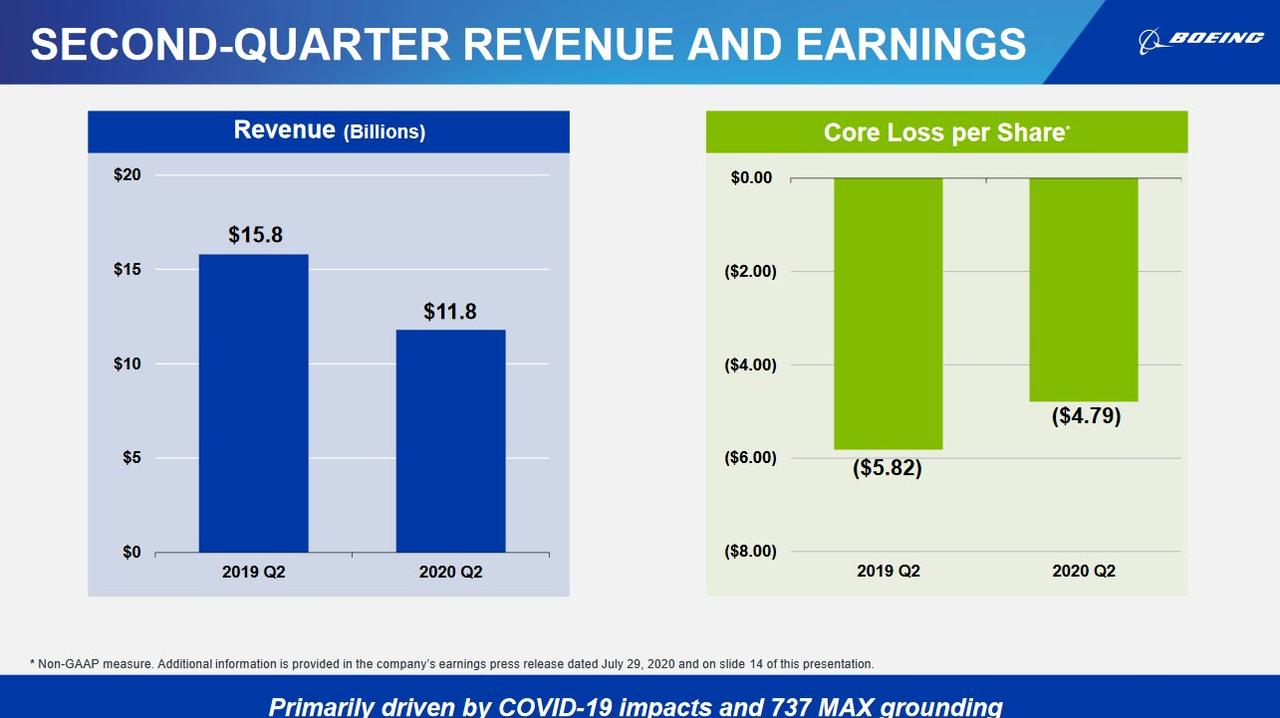 ... as a result of a "slow, uneven" business environment recovery, with defense, government service operations providing stability, but not enough and forcing the company to raise (a lot) of additional debt to bolster liquidity.
As a reminder, Boeing's best-selling plane, the 737 Max, has been grounded since March 2019 following two fatal crashes. Regulators aren't expected to clear the planes to fly again before the fall. Separately, the pandemic has driven up financial losses at Boeing's airline customers and hurt demand for new planes, though Boeing was in crisis even before coronavirus spread around the world.