At a Glance
Laura has rapidly intensified into a Category 4 as it approaches landfall.
Laura will make landfall early Thursday near the border between Louisiana and Texas.
Catastrophic storm surge and damaging winds will affect areas near where Laura makes landfall.
Storm surge could penetrate as much as 40 miles inland in southwest Louisiana.
Laura is also an inland flood risk as far north and east as Arkansas and the Ohio and Tennessee valleys.
Isolated tornadoes are also expected from Laura.
Hurricane Laura is an extremely dangerous Category 4 storm and a destructive landfall is ahead near the Texas and Louisiana border early Thursday morning. A catastrophic storm surge and damaging winds will batter the region and a threat of flooding rain and strong winds will extend well inland.
Current Status
Laura is near the Louisiana and Texas coasts and tracking to the north-northwest at about 15 mph.
The hurricane is a Category 4 and no significant change in strength is expected until after landfall.
Laura's maximum sustained winds jumped from 75 mph to 140 mph in the 24 hours ending 1 p.m. CDT Wednesday. That increase in maximum sustained winds easily meets the definition of rapid intensification in a hurricane.
Conditions are rapidly deteriorating along parts of the Louisiana coast.
A wind gust to 107 mph was reported at a buoy near the center of Laura early Wednesday morning. A water level station at Eugene Island, Louisiana reported about 3.2 feet of inundation above ground level early Wednesday afternoon and a wind gust of 45 mph. A sustained wind of 48 mph was measured Wednesday evening at Cypremont Point, Louisiana, and a wind gust of 58 mph was reported at Cameron, Louisiana, late Wednesday.
NOAA's Storm Prediction Center has issued a tornado watch valid until 8 a.m. CDT for parts of Louisiana and southeastern Texas. The watch area includes Baton Rouge, Alexandria, Lake Charles and Beaumont.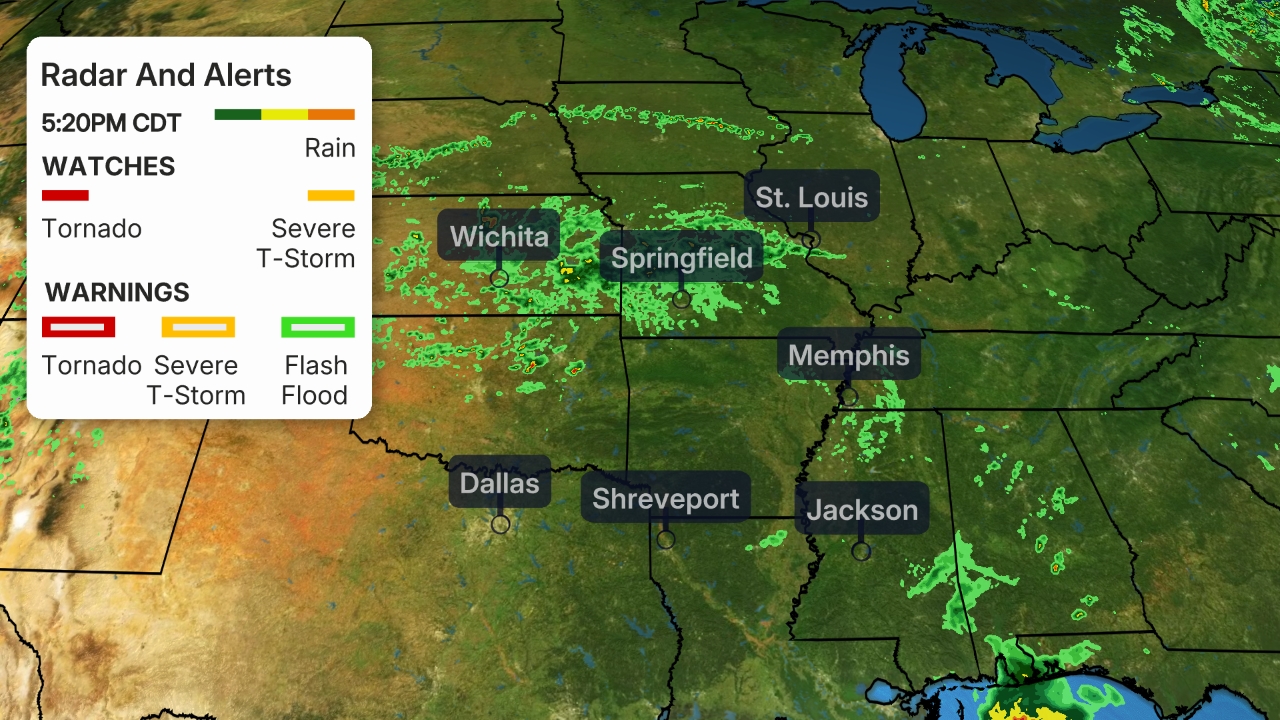 Current Radar, Winds, Watches and Warnings
Laura has prompted hurricane and storm surge warnings for the northwest Gulf Coast.
SEE ALSO:
https://www.nhc.noaa.gov/text/refresh/MIATCPAT3+shtml/261451.shtml