Authored by Mike Shedlock via MishTalk,
The Fed is repeating mistakes it made in the dotcom and housing bubble decades. A series of housing-related charts will explain.
Case-Shiller Home Price Index Levels__________________________________________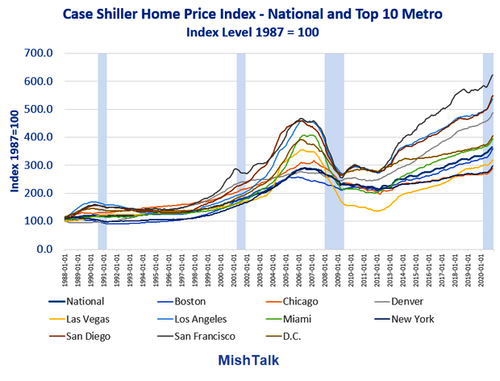 Here We Go Again
The Case-Shiller Home Price indexes (a measure of repeat sales of the same house) show that home prices are more extended now than ever before.
Those price levels are from December 2020.
Not Understanding Inflation
On February 10, Jerome Powell gave a speech on Getting Back to a Strong Labor Market