IPFS News Link • Bitcoin • https://www.zerohedge.com by Tyler Durden
But its not a monkey proving that point nowadays: it's a hamster. And it's not stock tickers: it's crypto.
That's right, a livestreamed hamster affectionately named Mr. Goxx has been independently trading a portfolio of cryptocurrencies since June 12 and is up "nearly 24%" since then, Insider reports.
In other words, the hamster is beating not only bitcoin, but the S&P 500, since it started trading.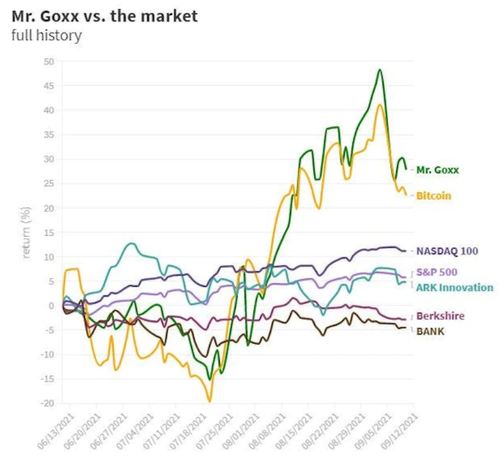 The hamster's Twitter feed, @mrgoxx, has been documenting its daily performance and every trade it makes.