IPFS News Link • Texas • https://www.zerohedge.com by Tyler Durden
NERC's three-month (December–February) winter report is an assessment that identifies potential reliability issues of interest across six regional power grids. 
The report identifies Texas as having the weakest power grid if extreme cold weather were to strike.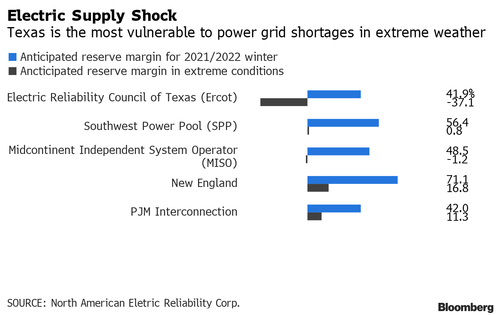 "Extreme weather events, including extended durations of colder than normal weather, pose a risk to the uninterrupted delivery of power to electricity consumers," the report said, adding that power grids might have to use "rolling blackout procedures to ensure that no critical infrastructure loads (e.g., natural gas, telecommunications) would be affected."