The US trade balance with the rest of the world collapsed to its largest deficit ever in March.
Imports rose 10.3% in March to $351.52b from $318.62b in Feb.
Exports rose 5.6% in March to $241.72b from $228.82b in Feb.
The gap in goods and services trade grew 22.3% to $109.8 billion, Commerce Department data showed Wednesday (this was even worse than the median estimate in a Bloomberg survey of economists which called for a $107.1 billion deficit).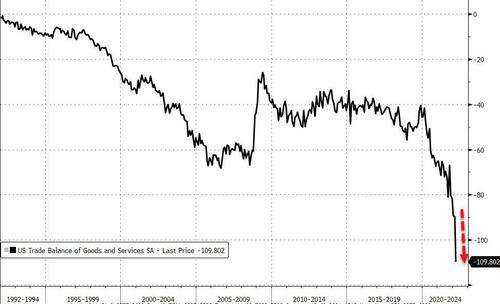 Source: Bloomberg