IPFS News Link • NATO • Rumor Mill News - By Petr Ermilin, Pravda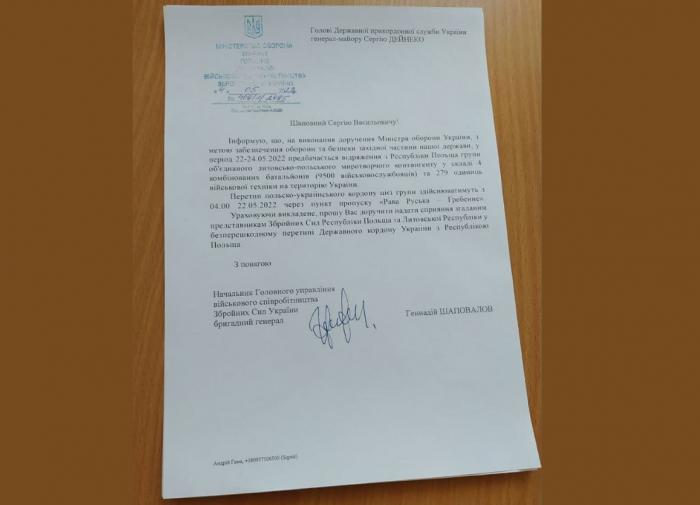 5/11/22
By Petr Ermilin, Pravda
Journalist reveals why 10 thousand Polish soldiers to enter Ukraine on May 22
The command of the Armed Forces of Ukraine ordered the border service of Ukraine to let four battalions of the Polish army into the country on May 22, 2022.
?orrespondent Yuriy Kotyonok has published a document sent by the defense department of Ukraine to the head of the state border service of the country. It orders to ensure the passage of the joint Lithuanian-Polish "peacekeeping contingent" from Poland. In the period from May 22 to 24, 4 battalions, including 9,500 military personnel and 279 units of military equipment, must cross the border.
"Another confirmation of the development of plans for the occupation and further division of the country," the military journalist said.
.. such an order fits perfectly into the plan adopted by Western countries... (excerpts)
source:
https://english.pravda.ru/news/world/151742-journalist/
Posting source and discussions:
https://www.godlikeproductions.com/forum1/message5133646/pg1
My comment: It is well known that several Nato nations are eager to go inside Ukraine and start a war with Russia. The masses are easily swayed and brainwashed by all the propaganda they've heard about the Russians committing so called "war crimes" against the Ukrainians.