An out-of-control wildfire that burns six miles north of Flagstaff, Arizona, has promoted evacuations for hundreds of people. According to CNN, thousands could be placed under mandatory evacuation orders imminently. 
The Flagstaff Fire Department and the National Forest Service said the fire was first reported early Sunday morning and has exploded in size, increasing to more than 4,500 acres.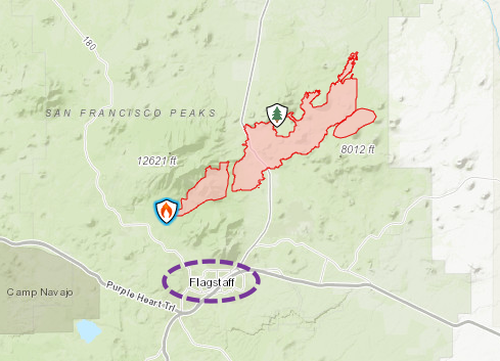 Coconino County spokesman Trey Williams said 690 households had been ordered to evacuate, and another round of evacuations could be looming. He said an additional 2,410 households had been put on notice.