SWPC has already issued geomagnetic storm watches for a minor geomagnetic storm today, a strong geomagnetic storm on Thursday, and a moderate one on Friday.
The impacts will be insignificant now, but that could change tomorrow as a strong geomagnetic storm can spark power grid fluctuations, create satellite irregularities, and degrade radio and GPS signals. SWPC's storm severity scale is 1-5.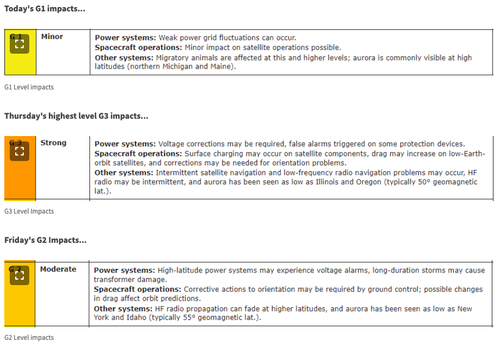 A visual of the CME impacts on modern society.