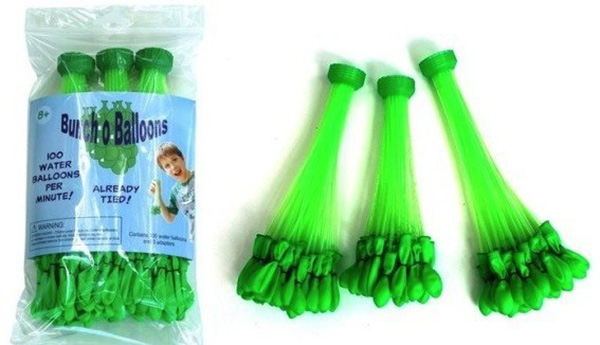 kickstarter
Josh Malone, a Texas-based father of eight, has created Bunch O Balloons, a single-use device that allows you to fill up 37 balloons in just 20 seconds.
All you do is attach Bunch O Balloons to a hose, and turn on the water.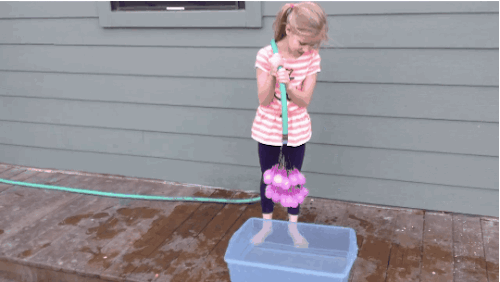 huffingtonpost
Then with a little shake, the balloons all come loose, ALREADY TIED! This means no more sore fingers!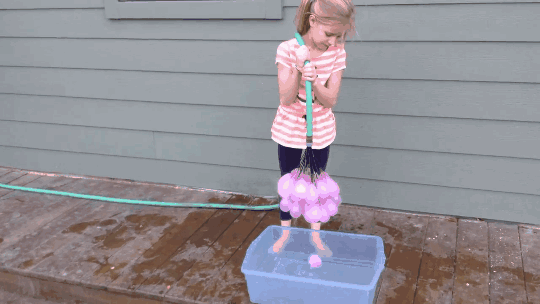 huffingtonpost
As of July 25, the kickstarter campaign has raised almost $300,000. The goal was set at $10,000, which means people are psyched!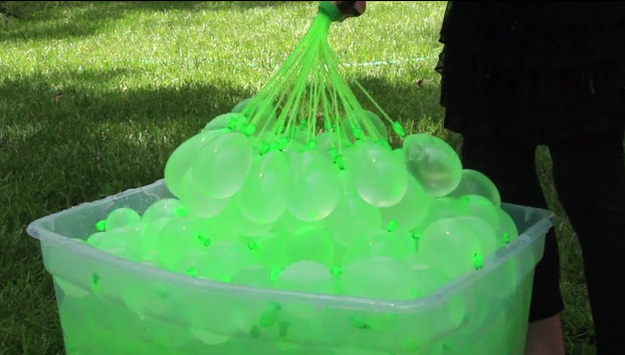 kickstarter
Just imagine the possibilities.
---