Frederick, MD — Inside the violently enforced politically correct safe space, known as America, the perceived right to remain ignorant and unoffended reigns supreme. The latest case of PC police striking those who would dare to politely correct someone comes from Federick, MD, in which a school employee was fired for correcting a student's spelling error on Twitter.
Katie Nash, the now former Frederick County Public Schools Social Media Coordinator, is learning the hard way what life in politically correct America is like. Nash ran the FCPS Twitter account and earlier this month, following predictions of snow, a student tweeted to @FCPSMaryland asking the schools to close "tammarow."
Nash did not ridicule the student, nor did she blatantly call him out in a negative light. She politely, and cleverly, responded by saying:
"But then how would you learn how to spell 'tomorrow?' :)"
image: http://thefreethoughtproject.com/wp-content/uploads/2017/01/frederick-tweet-1.jpg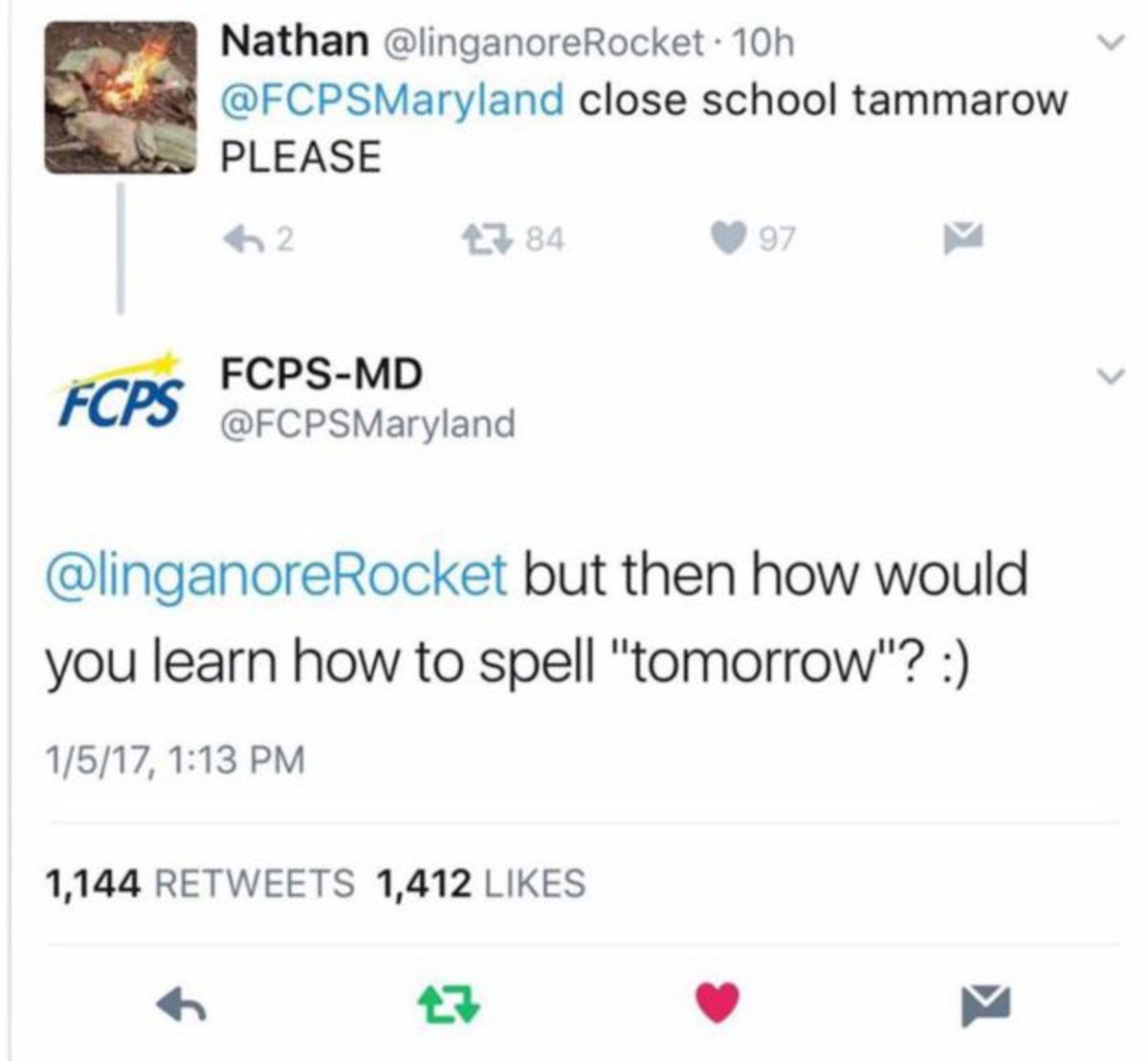 According to WHAG, Nash says the school system was working on being more relaxed and interactive with students on social media. She thought her reply would be a way to engage the students, who were excited about the possibility of a snow day.