Authorities explained that on Monday morning, a worker noticed bullet holes in windows and contacted the police.
"I'm looking at the busted window that some nice Democrat did," said Republican Party Chairman Tony Ledbetter on Monday. "Republicans don't have any beef about what we are doing, it's the Democrats."
According to Ledbetter, when workers left the building at 4pm on Sunday, "everything was OK." When they returned at 9am on Monday, a window had been shot out.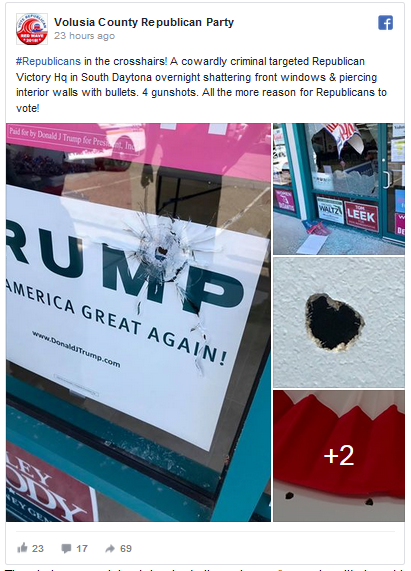 The chairman explained that he believes it was "more than likely a drive-by shooting." He added, that the person who did this was "sick" and most likely a Democrat.