In our morning wrap today, we reminded readers of something we pointed out first last week, namely that for all the intraday turmoil, stocks have gone nowhere since the Fed's balance sheet started shrinking modestly in mid-June: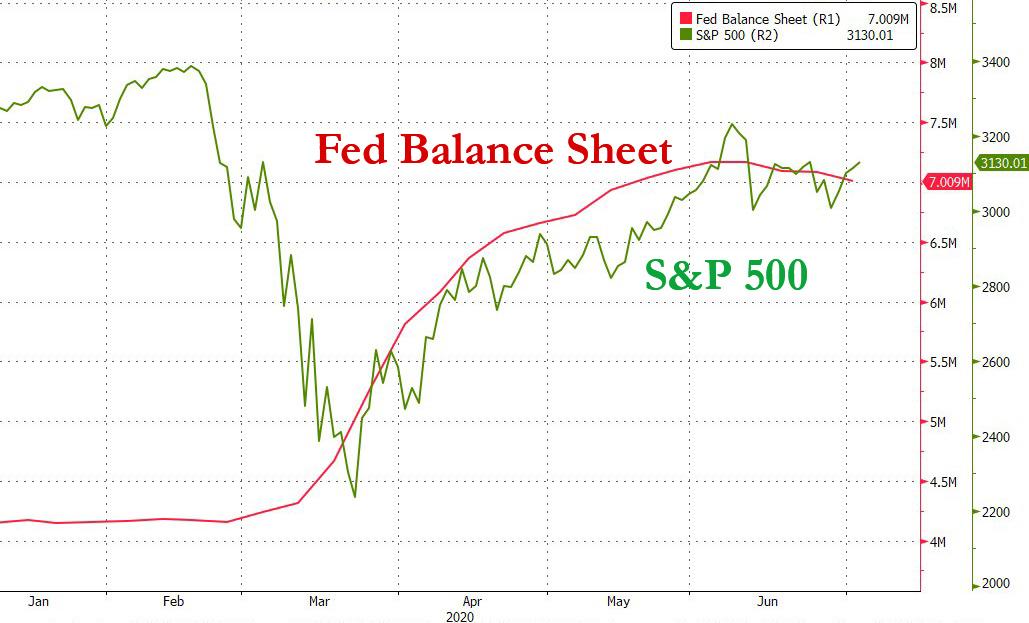 This morning, Miller Tabak picked up on this observations, writing that "Maybe we're wrong.  Maybe the flattening out of the growth of the Fed's balance sheet is a short-term phenomenon... and they will start growing it once again." But the correlation between stocks and the Fed's balance sheet "has been an excellent indicator. Ignore it at your own peril."
You are not wrong at all, MT, and as we show every time there is an update to the Fed's POMO schedule, the buying has indeed continued to slow down, in fitting with the Fed's latest FOMC announcement that the Fed will buy about $80BN in Trasurys each month, a very far cry from the $75 billion per day the Fed bought from March 19 until April 1.