Apple held its first "iPhone-free" product launch yesterday, and - as has become custom in recent years - shareholders apparently weren't impressed with the new Apple Watch's health-and-wellness product offerings. Perhaps investors were still digesting an earlier warning from JPM that iPhone sales were "moderating substantially", despite the unprecedented springtime launch of the iPhone SE, the company's new budget-focused model.
iPhone sales have been moderating despite the success of the smaller phones, and despite various promotions, and efforts to clear inventory, according to a series of projections from JPM.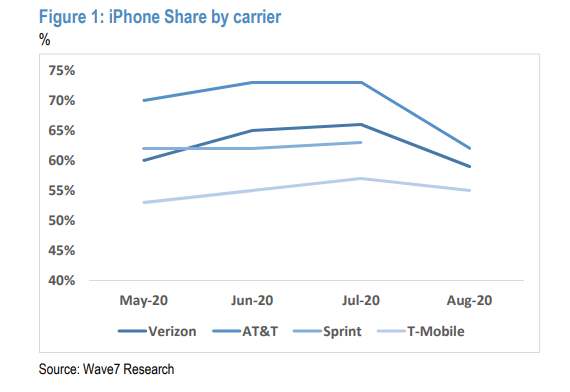 Apple has managed to protect its immense post-stock-split valuation by shifting the focus to its thriving services business (along with a brief spike in device sales between April and the end of June) and the looming advent of 5G. One of the reasons the iPhone 12 is seen as so critial for Apple is that it will be the first model to run on 5G networks.